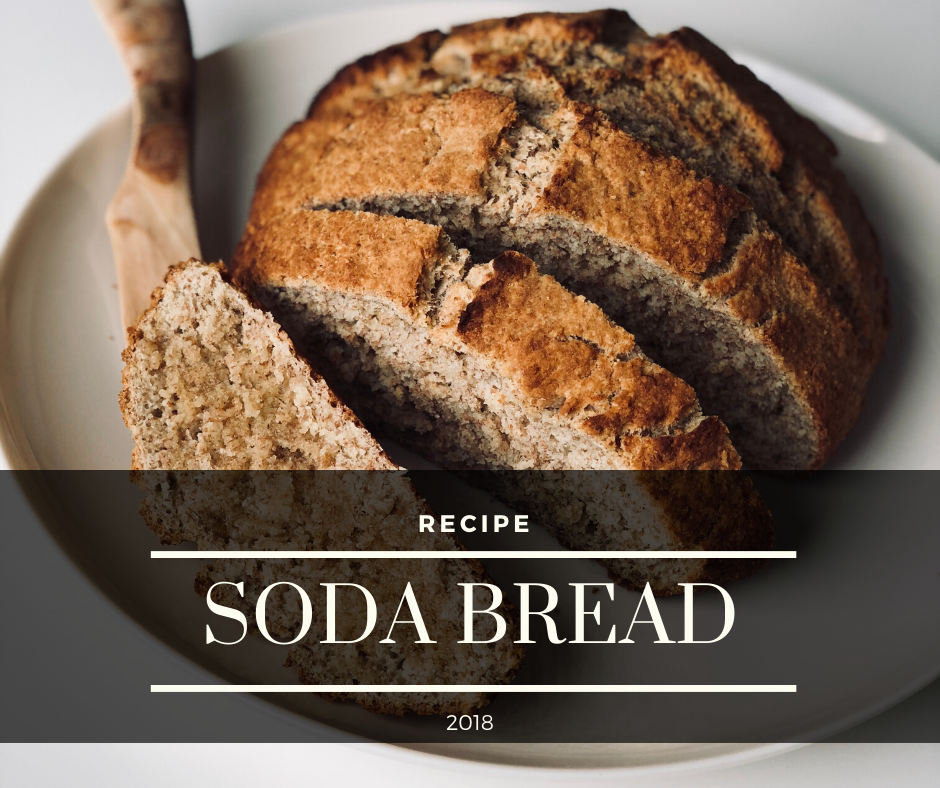 Nothing smells better than freshly baked bread
Nothing beats the smell of freshly baked bread, right?! What about freshly baked bread you made yourself covered with some butter that melts on the warm loaf? Sounds like a dream to me. ♥
I've been making my own soda bread for some time now and it's such a hit! Plus it's rather easy to make – takes less than an hour and most of the ingredients you probably already have at home.
Read the soda bread recipe below
Let's start baking some bread!
What you need:
170 g wholemeal flour
170g plain flour
1/2 tsp soda
1/2 tsp himalayan salt
290 ml buttermilk or plain yogurt
20 g butter
Preparation:
Preheat the oven to 200C. Prepare the baking tray by covering it with baking paper.
In a large mixing bowl stir together wholemeal flour, plain flour, soda and salt.
Make a large hole in the middle of the bowl, pour in the buttermilk and using a fork mix thoroughly with the dry ingredients. You might need to add a bit more buttermilk, if the flour is more absorbent and the dough seems too stiff, but it shouldn't become too wet or sticky.
Place the dough ball on to lightly floured surface and knead.
Baking:
Form into a flat round and place the dough on a prepared baking tray.
Cut a cross on top of the bread.
Before the bread goes into the oven I like to brush some melted butter over it so the crust get more golden.
Bake the bread for 30 minutes.
Let it cool on a wire wreck.
Enjoy with butter!
K.