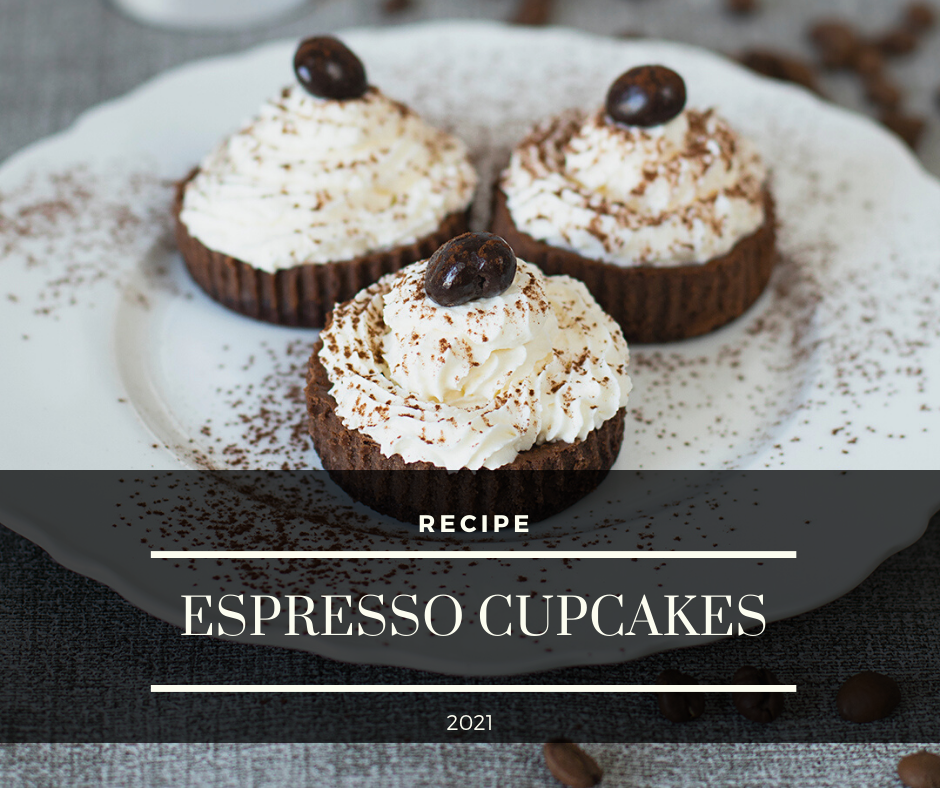 For many of us, the day starts with a nice cup of coffee without thinking too much about it. But coffee itself and the fact how we started drinking it has quite an interesting story behind it. There is a legend that somewhere around the 9th century, goat breeders discovered that goats who had eaten the fruit of a coffee plant seemed to be dancing energetically. Seeing this, a local monk thought of making himself a drink from these interesting little fruits and to his surprise he discovered that it kept him awake all night long. And that's how the addiction to drinking coffee started.
For me not a day goes by when I don't drink coffee, and from time to time, it's nice to have something sweet with it. Why not make it a cute little cupcake infused with espresso.
The ingredients
The base
17 pc cocoa cookies
2 tbsp butter
2 tbsp espresso
The filling
100 g milk chocolate
2 tbsp espresso
340 g cream cheese
200 g condensed milk
1 large egg
1 large egg white
The top
whipped cream
cocoa
coffee beans in chocolate
The preparation
Preheat the oven to 160C and prepare 24 cupcake cups. Crush cookies and mix with 2 tablespoons of melted butter and 2 tablespoons of espresso. Put one tablespoon of cookie mixture into the bottom of the cupcake cup and place the bottoms of the cupcakes in the oven for 5 minutes.
For the filling, melt the chocolate in a water bath and mix with hot espresso. In a separate bowl, mix cream cheese until it is soft and add in condensed milk. Add the melted chocolate-coffee mixture to the cream cheese and fold until smooth. Add the eggs and lightly whip until everything is smooth. Fill cupcake cups with ¾ cream cheese mixture and bake in the oven for 15 minutes.
Don't worry if the top gets slightly cracked, it just means they are definitely ready and should be taken out from the oven. Allow the cupcakes to cool completely.
Right before serving, whip up some cream and pipe it on top, add chocolate covered coffee beans and lightly dust with cocoa.
Enjoy with coffee!