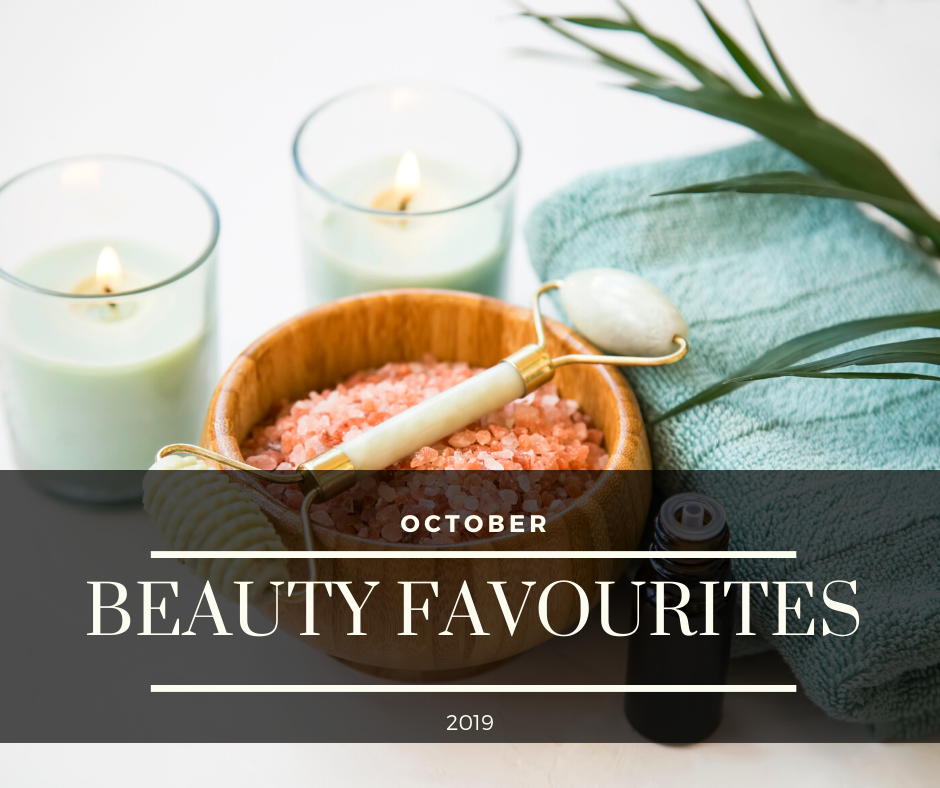 Beauty Favourites: October – A true skin treat
Wow, hey where has the time gone? Haha, it's been a while since beauty favourites and I'm truly sorry about that. But gonna try to up my game and share some reviews on goodies. This month my beauty favourites are a face oil and a tool and together they make magic happen!
As colder temperatures are approaching and heating is slowly being turned on, this only means one thing for the skin – stress. With going in and out our skin is constantly getting hit by different temperatures, dry air and then a smack with a cold wind. No wonder it starts to react either by getting red, dry, peeling or sometimes even starting to get more oily. To give a little life back to my face I recently started to use a little magic potion.  And guess what – my skin is loving it! So first I'm going to introduce you to this magic potion and then I'm gonna explain just how I treat my skin with it.
Pixi Jasmine Oil Blend
So this month's beauty favourites is kicking off with a true treat for all the Jasmine lovers. I know there's a lot of people who don't get it but for me the smell of pure Jasmin is simply intoxicating and massaging this on my face is something special. This exquisite Jasmine oil blend infused with Evening Primrose and Grape Seed oil is especially effective in helping skin recover from the loss of moisture and dullness. It helps repair damage as well as calm and restore stressed and unbalanced skin. Sounds good right?!
Who it's good for?
As mentioned above Pixi Jasmin Oil Blend is good when you have issues with dry and dull skin. I've noticed that it's really good in terms of helping me fight my never-ending battle with hormonal acne on my chin. It really has gone a lot better and after practicing my evening Jasmin Oil ritual for a few weeks I did notice that my skin is much smoother to touch and balanced overall. Additionally, since it's rich in Vitamin C and Antioxidants it gives a nice healthy glow and that's one thing I feel I never have enough.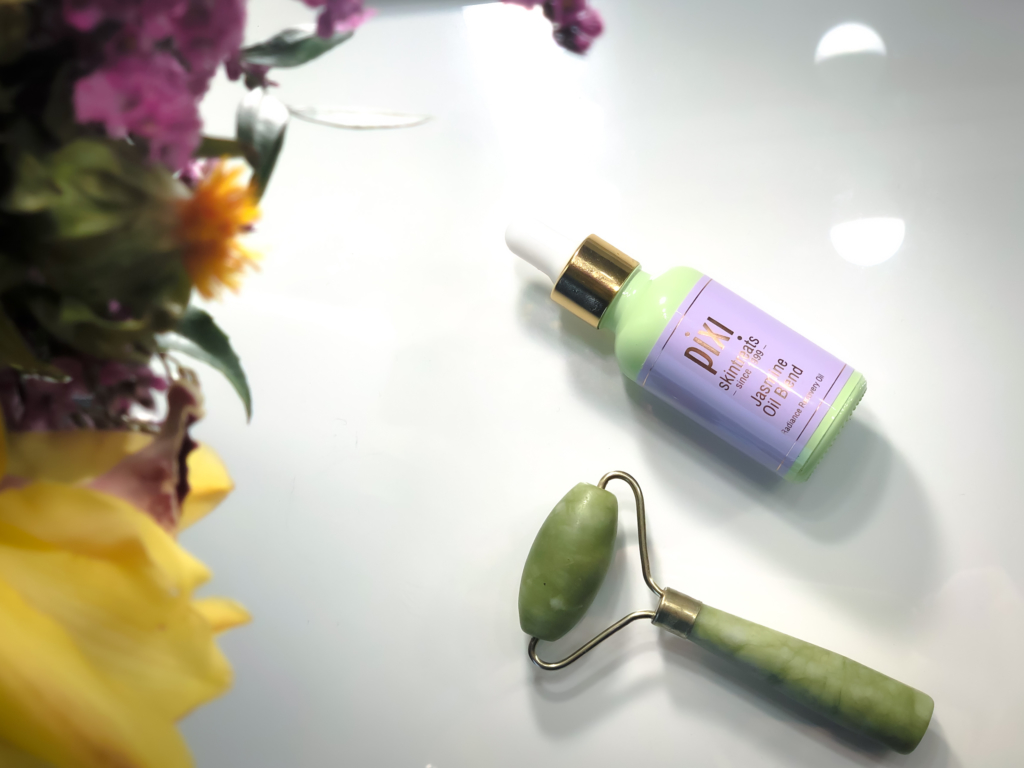 The ritual
Last year there was a really big trend with face rollers or jade rollers. Face rollers are known as an effective tool for achieving clear skin that's not puffy. Plus, rolling the stone across the skin can help to drain excess fluids from the face, stimulate collagen reproduction, relax facial muscles, help skincare products better absorb into the skin and even combat wrinkles. I thought about getting one, but then I didn't. Then my bestie gave it as a gift for me and told me to keep it in the fridge so it's extra nice on the skin. That I did, I mean keeping it the fridge, for six months.
Until one day I looked at my Jasmine Oil and imagined how amazing it would feel to massage it deep into my skin with a nice cool face roller. Oh yes. After that, I've stayed true to the ritual of massaging my face with Pixi Jasmin Oil Blend. I try to do it two to three times a week. Since the massage is really good with morning puffiness, I love to do it in the morning. But since I prefer to use lighter products under my makeup, I manage to do morning rolls during weekends. During weekdays it's just a really nice relaxing ritual before bedtime.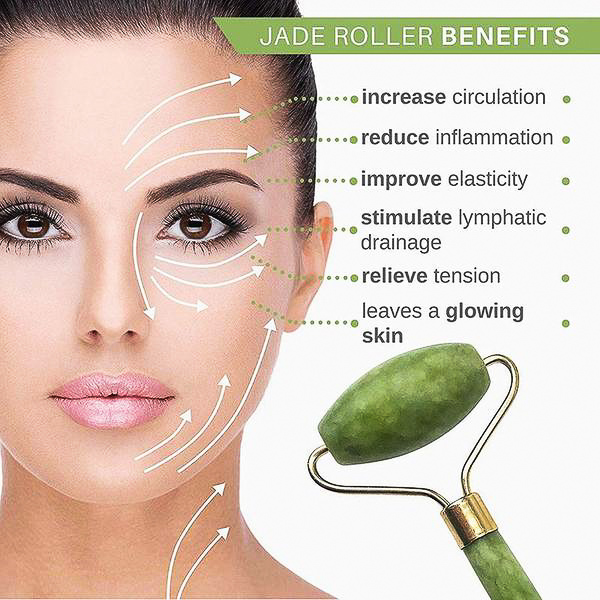 About the massage movements, I tend to rely on lymphatic drainage massage to encourages the movement of lymph fluids. This is   so easy to do pretty much all you have to keep in mind is three things. Try to roll each area at least three times. Most of the times roll outwards and up, but on the neck roll down and ALWAYS be gentle.
Hope you liked my beauty favourite post and for next time I'm thinking about moving on from skin and maybe start writing about hair products.
I promise I won't make you wait this long.
Always with Love,
K.