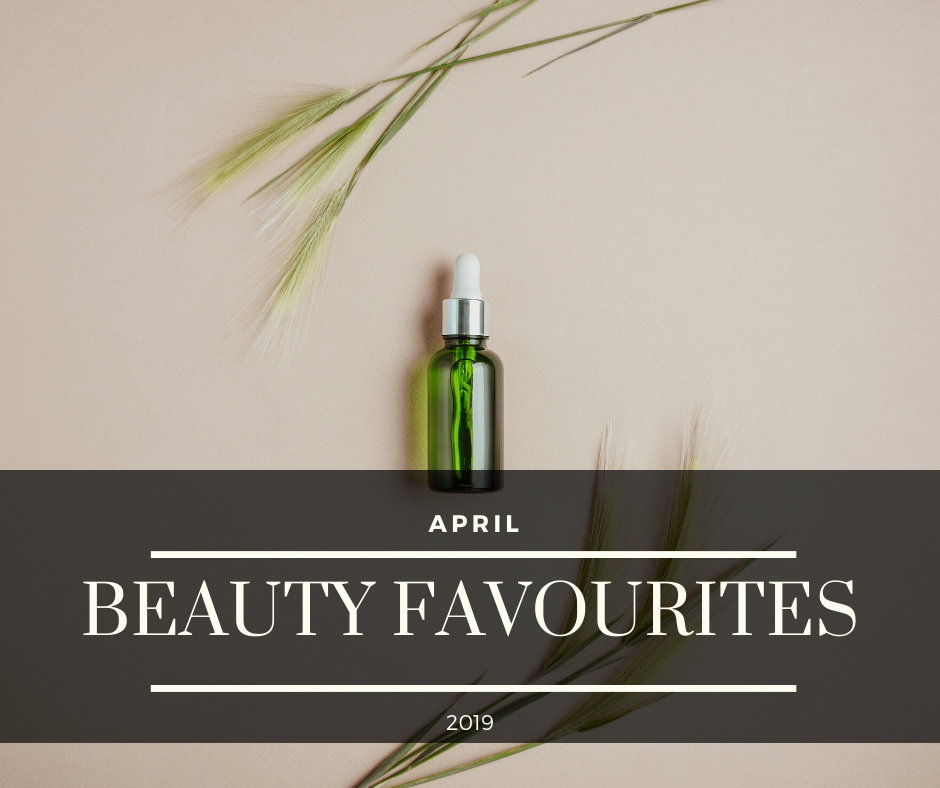 Beauty favourites: April and Hydration
Hey! I've decided to start a new category – Beauty favourites. Which means each month I'm gonna introduce a few of my favourite beauty products that I have tested on myself and enjoy using. The recommendations are completely based on my own experiences and wish to share.
Focus is on hydration
This month the focus is on hydration boost and honestly there ain't no better products than serums for that job. This month I'm going to introduce you two Korean beauty brand It's Skin products. But first a little about the brand.
It's SKIN is a cosmetics and skincare company established in collaboration with dermatologists at the University of Seoul. The company's research-based products include high purity, natural and unique ingredients. It's Skin develops good ingredients and has its own technology of combining ingredients to produce optimal skin solutions. It's Skin is the first brand in South Korea to bind the concept of cosmetics with medicine. With skin care knowledge accumulated over decades, It's Skin presents its products for all ages and all skin types and promises the best results for beautiful silky skin that every woman dreams of.
Aren't those some high standards they have set for themselves..
But let's move on, with no further introduction April's favourites:

It's Skin Hyaluronic Acid Moisture Serum
What does it promise?
♥ MOISTURIZE – Features a long-lasting hydration serum due to hyaluronic acid property. It replenishes and retains an abundance of moisture ensuring deeper absorption.
♥ CALM – This serum provides with nature driven ingredients including hyaluronic acid, Portulaca Oleracea extract, Hibiscus flower and Barbados Cherry extract. Bioactive and botanical extracts will give you instant calming results for your itching and sensitive skin. Also, one of the main ingredients Portulaca Oleracea extract acts as an astringent to minimize enlarged pores and to brighten your skin.
♥ ANTI-AGING CARE – Formulated with Hyaluronic acid and full of Vitamin C the serum creates an anti-aging barrier on the surface of your skin. It will naturally help to prevent your damaged skin from daily UV exposure as well as skin dehydration. As you continuously use it, the appearance of visible wrinkles and deep lines will diminish and bring you clear skin tone.
♥ SUPERCHARGED HYALURONIC ACID – The main ingredient of this product is Hyaluronic acid, due to its unique capacity in retaining water molecules. It's Skin has formulated unique micro nanotechnology to produce smaller hyaluronic acid molecules. These micro-size molecules enable to penetrate rapidly into corium where your skin can retain moisture. As you keep using the serum, you will feel a full absorption and youthful skin texture!
Who is it for?
For those whose skin is feeling irritated, looking dry and lacks in hydration. Since the product is so light and does so much good I would say it's suitable for any skin type. Use is once or twice a day, for better results don't skip a day. One pump of product is enough and the 40ml bottle will last a long time. The price is around 23€ and I would say it's worth the splurge.
Does it deliver?
In my experience, YES. Yes, it does deliver it all! I've been using this product for a month and two times a day (morning and before bed) before I apply a moisturizing cream. The texture is very light – almost watery and it absorbs into skin with seconds. My face is definitely more mosturized on a deeper level and it's very plumpy. I had some dry patches from psoriasis that shows up during spring or autumn and they have gone away. Also those little wrinkles under my eyes are a bit smoother, so I can definitely see the anti-aging care working.

It's Skin Power 10 Formula VC Effector
What does it promise?
♥ VITAMIN C – It's Skin's VC Effector Serum removes the dark areas of the skin and overall brightens the skin tone with its main ingredient, Vitamin C. This serum also has an effect of minimizing large pores.
Who is it for?
For those who are concerned with skin blemishes, dull skin tone or large pores. The product comes in a 30ml bottle with a pipette. It's very comfortable to use and is suitable for all skin types. Price is a little under 20€ and they have mini sizes too, which I imagine would be wonderful for travels.
Does it deliver?
Now don't be fooled by this cute little yellow bottle. This serum is a truly a powerful weapon and it delivers!
I've been using it a week and I see the results! My skin looks like it has had a powerful shot of fresh Vitamin C and that isn't even the best part. The most impressive result is on my cheeks and nose. Because my skin is to the dry side, my pores are a bit large around the area. But boy, oh boy, those pores have already minimized significantly with just one week! How could you not love it! I use the serum once a day and under my usual moisturizer. Today I used it just on my bare face and I don't even feel like I should apply anything on top.
Hope you found this helpful and if you did let me know. 🙂
Enjoy the spring!
K.