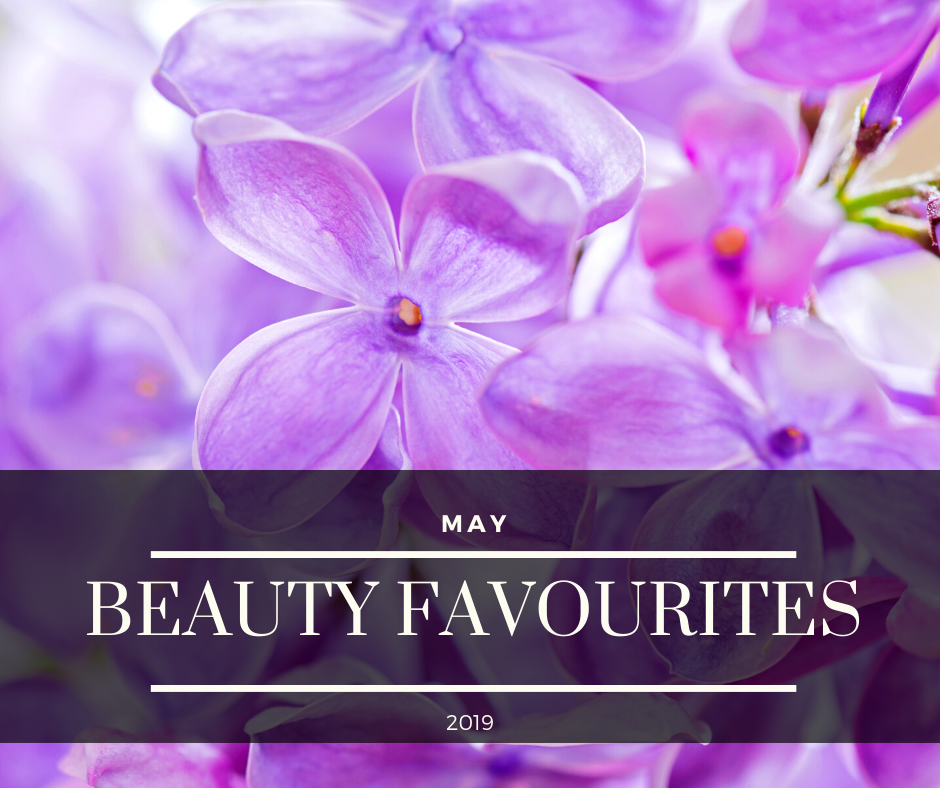 This month I am focusing on two French dermatological skincare products one from Vichy and other from La Roche-Posay. Both very different and both irreplaceable in my bathroom. Keep on reading and find out exactly why!
Vichy Idéalia Peeling
Vichy is a dermatological skincare brand that I truly believe needs no further introducing. But I'll throw in some fun facts.
♦ Vichy was founded in 1931 by pioneering medic Dr. Prosper Haller.
♦ The only water source used in Vichy products is thermal spa water from hot springs in Vichy, France, which is rich in 15 rare minerals including calcium, potassium and manganese.
Vichy skincare products have been one of my favourites for a long time now. But it wasn't until last autumn I found a one of a kind product that I completely fell for from the very beginning. It smells like fresh blueberries, feels so light on the skin and absorbs rapidly. Without further ado, let me introduce you Vichy Idéalia Peeling (picture below, right).
What does it promise?
Vichy's Idealia Peeling is a radiance activating night face peel with exfoliating Glycolic Acid, antioxidant Blueberry Polyphenols, and fermented Black Tea extract to deliver the ultimate healthy glow. This overnight face peel helps refine skin texture and even skin tone while reducing the look of fines lines and wrinkles.
Who is it for?
Suitable for all skin types with first signs of ageing. Targeting dullness, fatigue, fine lines and uneven skin tone.
Does it deliver?
Well, by now it's safe to say yes it delivers. In my case, when I started to use this magical potion my skin was very dull, patchy and had everything from dry red spots to oily patches to hormonal acne and – not to leave out – first signs of ageing. I'm not saying I don't have any those things now, but right after the first use, I could feel my skin had improved. It didn't irritate at all, though, with Glycolic Acid in it, that was my first fear. It did give a little tingly feel on more dry spots and on pimples, but that was more like a confirmation that the product is absorbing.
After months of using my skin became brighter and tighter. Not to leave out the fact, that this product is very pleasant to use. The packaging is sleek, dark glass bottle more to the heavy side and the smell of the product reminds me of fresh, but very rich blueberries and black tea. It was easy to include this lightweight product into my skin care routine since I can use everything else I usually use.  Just use this as the first step after cleansing. But I didn't use it every day at first, since it is a very intense product. I used it 2-3 times a week at first and then worked it up from there.
Also, I have used it since autumn and it hasn't run out, so it lasts for a long time. Vichy Idéalia Peeling is most definitely a product worth having.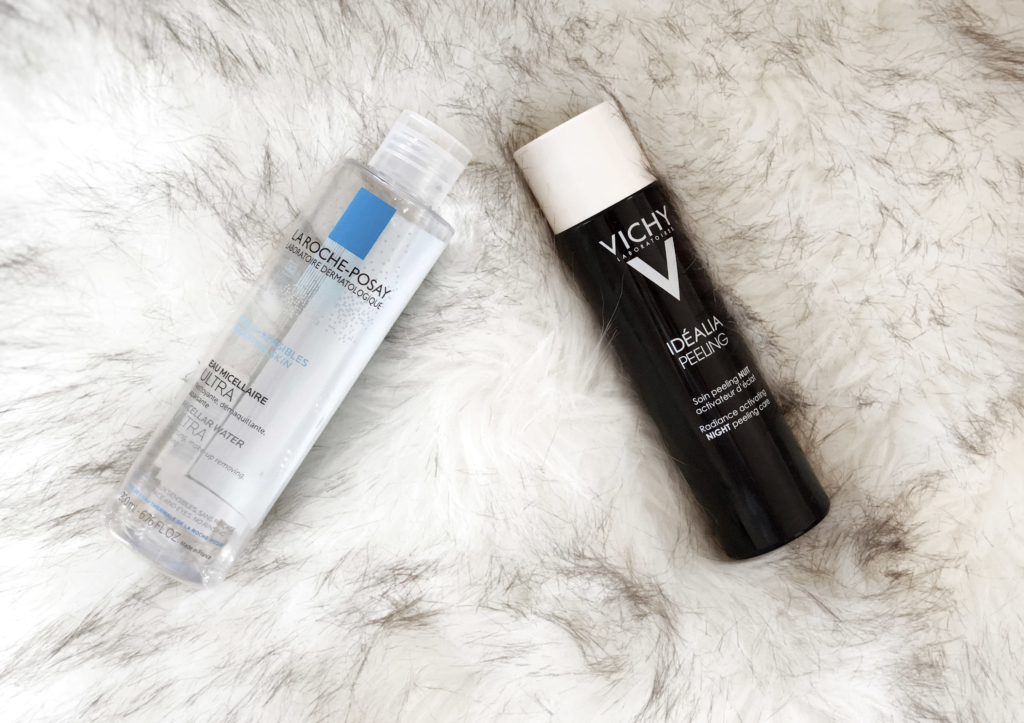 La Roche-Posay Micellar Water Ultra
La Roche-Posay is a new one for me. I found it quite accidentally whilst, just browsing around in pharmaceuticals. So, a little bit about the company.
La Roche-Posay is committed to making dermatological skincare accessible to those who need it, by partnering with dermatologists from the development to the recommendation of our skin care products. La Roche-Posay is committed to offering highly effective products that can be tolerated by the most sensitive skin to improve the quality of life of anyone with skin concerns, from acne to ageing, and to help spread the word on sun safety through high-quality sunscreen and skin cancer awareness messaging. Since 1975 naturally occurring, high Selenium content Thermal Spring water from La Roche-Posay is a key ingredient in all of their formulas.
Let's move on to the product of this month.
What does it promise?
This gentle micellar water for sensitive skin is a no-rinse cleanser that cleanses down to microscopic pollution particles. Dirt-encapsulating micelles in the formula attract dirt, oil, and makeup (removing 99% of long-wear foundation), making it easy to gently wipe them away. With gentle, water-like texture and a mild scent, it cleanses and tones skin. Suitable for using on face, eyes and lips.
Who is it for?
Mainly for sensitive, dry and irritated skin. Allergy tested, oil free, paraben free, perfect for removing makeup on eyes, lips and face. Or as a no-rinse cleaner or a toner.
Does it deliver?
So, I have used five different micellar waters and from my experience, La Roche-Posay is the best. Of course, they all clean the face from makeup pretty much the same way. But with La Roche-Posay, I didn't feel like I want to do a water splash on my face after. Meaning, it felt fresh and clean. I must add, I am very peculiar in that sense. After removing all of my makeup or just cleaning my face and before moving on to other products, I don't want to feel like there's anything left on my face. It has to be squeaky-clean and preferably not dried out. And that is exactly what La Roche-Posay Micellar Water Ultra does! As an added bonus, it leaves the skin so calm and smooth, no oily or any other undesired feels.
Sadly, I have run out of this product and currently using micellar water from a different brand. The fact that I am actually missing this one says a lot about it. I just love it. You should try it!
Those were my highlighted products for May. I hope you found this interesting or helpful. That's all for this month's favourites. I'm already excited for June since there is a great product waiting to be introduced.  A little hint – it's a makeup base/best glow product for the summer.
Stay tuned!
Love,
K.