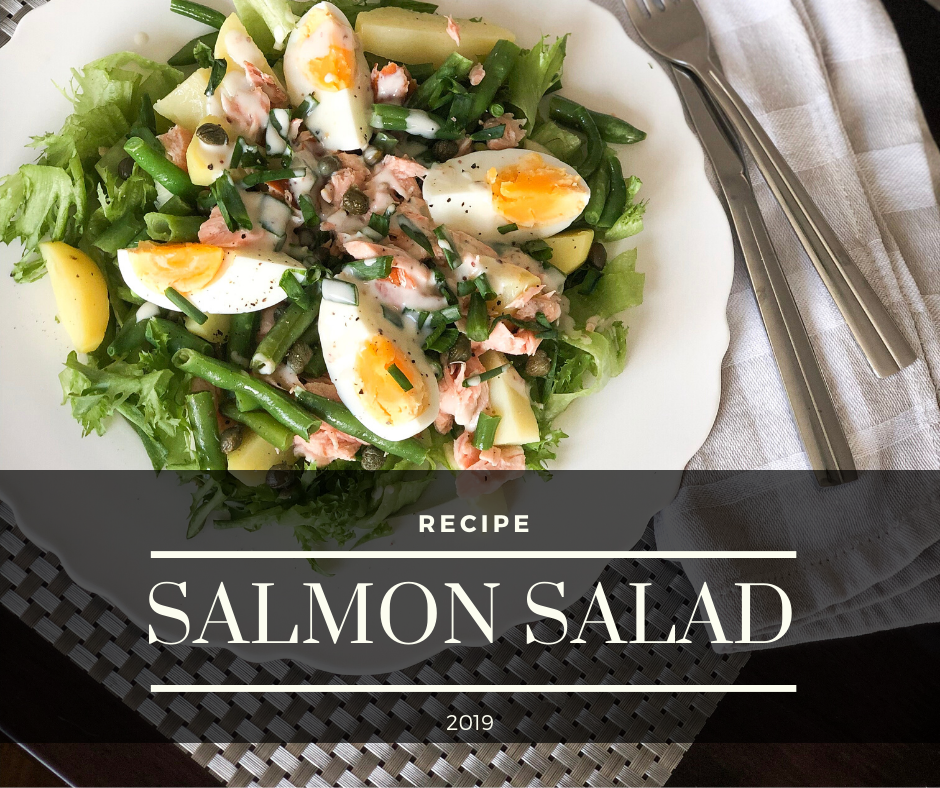 Very summery smoked salmon and potato salad recipe
The weather has been really hot for a few days now. With that in mind, today, I felt like having something filling yet still light and summery. So I decided to do a smoked salmon and potato salad. Keep on reading to get the recipe along with my trick to always get the perfect boiled eggs.
First things first, the things that take more time with this salad are boiling the potatoes and eggs. Everything else is just a matter of chopping and mixing. It really is easy to do and so filling. Since the salad is served cold, it's perfect for those warm summer evening dinners or for lunch at work. Either way, I'm sure you're going to love it!
Let's continue with what you need
The ingredients
2 eggs, boiled
4 young potatoes, boiled
50g smoked salmon
50g green beans
10g capers
a lot of lettuce
dressing to your liking. I used Hellman's honey and mustard salad dressing – one of my favourites lately.
some salt and pepper
spring onions, chopped
The preparation
First, you're going to need to boil the eggs. I always like my eggs with dark yellow yolks that are just borderline soft.
To get this, first put the eggs in a pot and add tap water. Add a bit vinegar or generous amount of salt right on the eggs.
When the water starts to boil, start the timer for exactly five minutes. Five minutes is enough to cook the eggs just so the yolk is creamy. If you like a bit harder eggs then add one minute and let them boil for six minutes.
But NO longer, since the eggs will be stiff, dry and tasteless or worse turn into blue if you boil them for too long. Blue eggs are a nightmare for me.
After the five or six minutes of boiling take the pot and put it straight under running cold water and tilt it just enough to let the water pour out. The point here is to cool the eggs with cold water so they won't continue cooking. Now it's quite easy to peel the eggs too, so I usually do it straight away.
Let's move on to the potatoes that need a little prep. With young potatoes, you really don't need to peel them, but you can if you wish to. Put a pot with salted water on heat and wait until it starts to boil. Add the potatoes to the water and let them boil for 15 minutes. They should end up being soft when poking with a sharp knife. Pour the water from the pot and cool the potatoes with cold water.
To assemble the salad put the lettuce on the plate and everything else on top. Add some sauce and some seasoning to your liking.
And there you have it – a super easy, delicious, nutritious smoked salmon and potato salad.
Bon Appetit!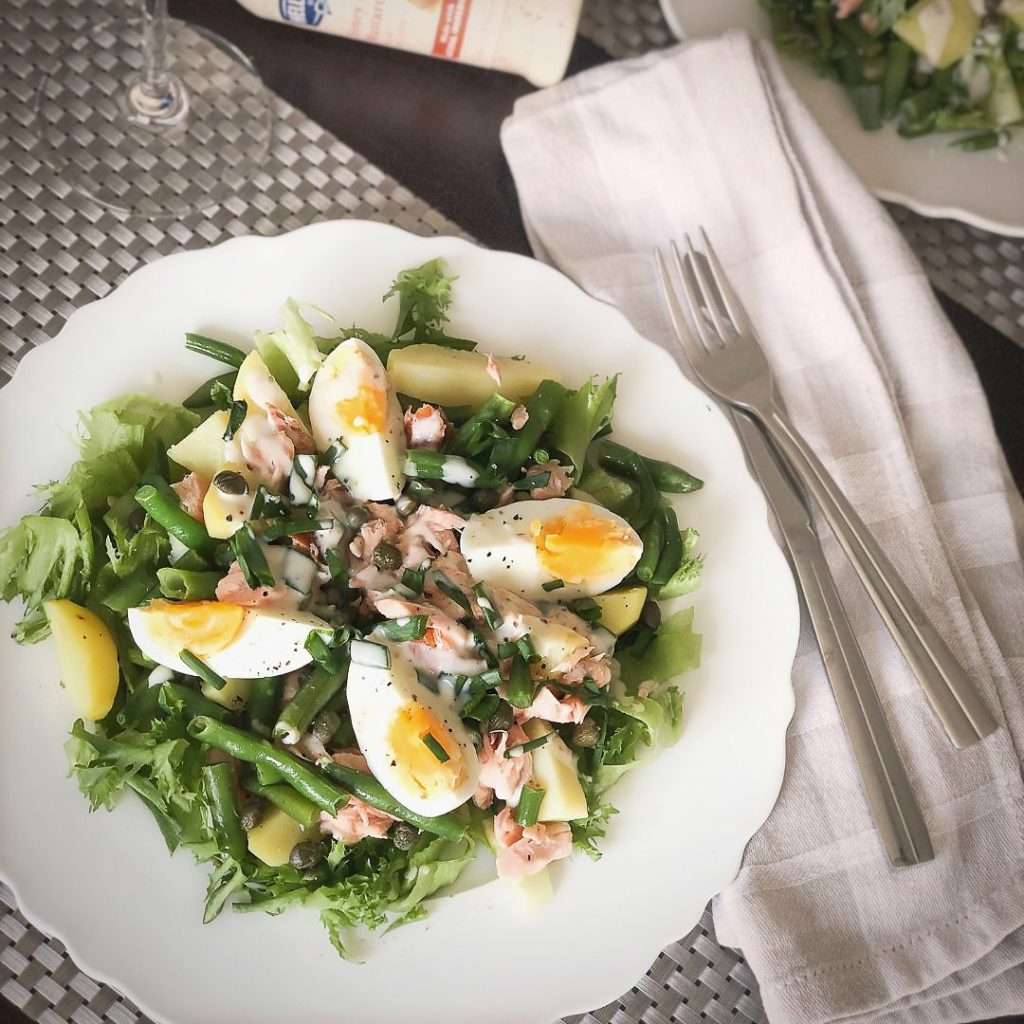 K.