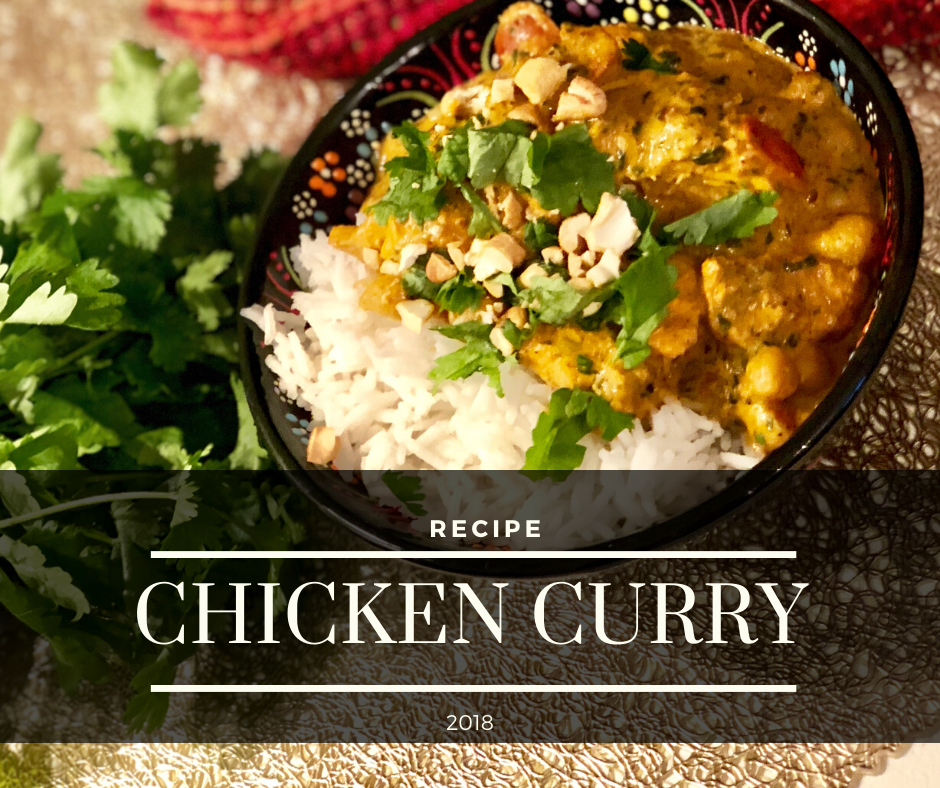 When the chick got curried away
This weekend was a rather slow one for me, which for a change was all I could have asked for. But in a strange way in the middle of my Sunday yoga meditation all I could imagine was a creamy, warming, spicy bowl full of rich chicken curry. So I decided to give in to the temptation and do a hearty Chicken Tikka Masala.
The recipe along with instructions  below.
---
Ingredients (enough for 2):
For chicken marinade:
generous amount extra virgin olive oil
3½ teaspoons chili powder
4 teaspoons ginger powder
3 teaspoons turmeric
1 teaspoon ground coriander
½ teaspoon cinnamon
3 teaspoons Tikka Masala spice mix
1 fresh lime juice
Sea salt
Pepper
Chicken Tikka Masala sauce:
2 tablespoons coconut oil
6 smaller garlic gloves, thinly chopped
1 red onion, thinly chopper
8 teaspoons Tikka Masala spice mix
1 teaspoon turmeric
1½ teaspoon chili powder
65 g chickpeas
6 cherry tomatoes, chopped
30 g chopped spinach, I tend to use frozen cubes
300 ml creamy full fat coconut milk
sea salt
pepper
2 chicken fillets – marinated, rested, bite-size pieces
steamed basmati rice (for serving)
cashew nuts, chopped (for serving)
fresh cilantro, chopped (for serving)
---
Instructions:
The Chicken: Mix all the marinade elements together and massage the chicken fillets with the mixture. It would be better to cut the chicken fillets into equal size pieces so it would get infused more with all the flavours and would cook more evenly.
The chicken should marinade for at least a few hours. This can be done the night before, if you're planning ahead.
Grill(healthier than frying) chicken fillets with the marinade sauce in preheated 200C  oven for about 20-25 minutes. Make sure the chicken has been cooked all the way through both sides, but keep in mind it will get a bit more heat on the frying pan, so it should be left just a tiny bit underdone, pale white inside (cause we do not want dry chicken swimming in our Chicken Tikka Masala).
Put the chicken fillets to rest on the cutting board.
TIP: to make life a little easier and less messy I like to put the chicken fillets into a small plastic bag, add all the marinade elements into the bag, close the bag, gently massage the chicken and put it into the refrigerator.
Chicken Tikka Masala sauce: Heat coconut oil on medium heat frying pan, add garlic and red onion. Cook until almost transparent. Add spices and mix, add chopped cherry tomatoes, chickpeas, sea salt and pepper . Gently stir everything together, then add spinach and chicken fillet pieces and gently mix some more and make sure everything is nicely combined.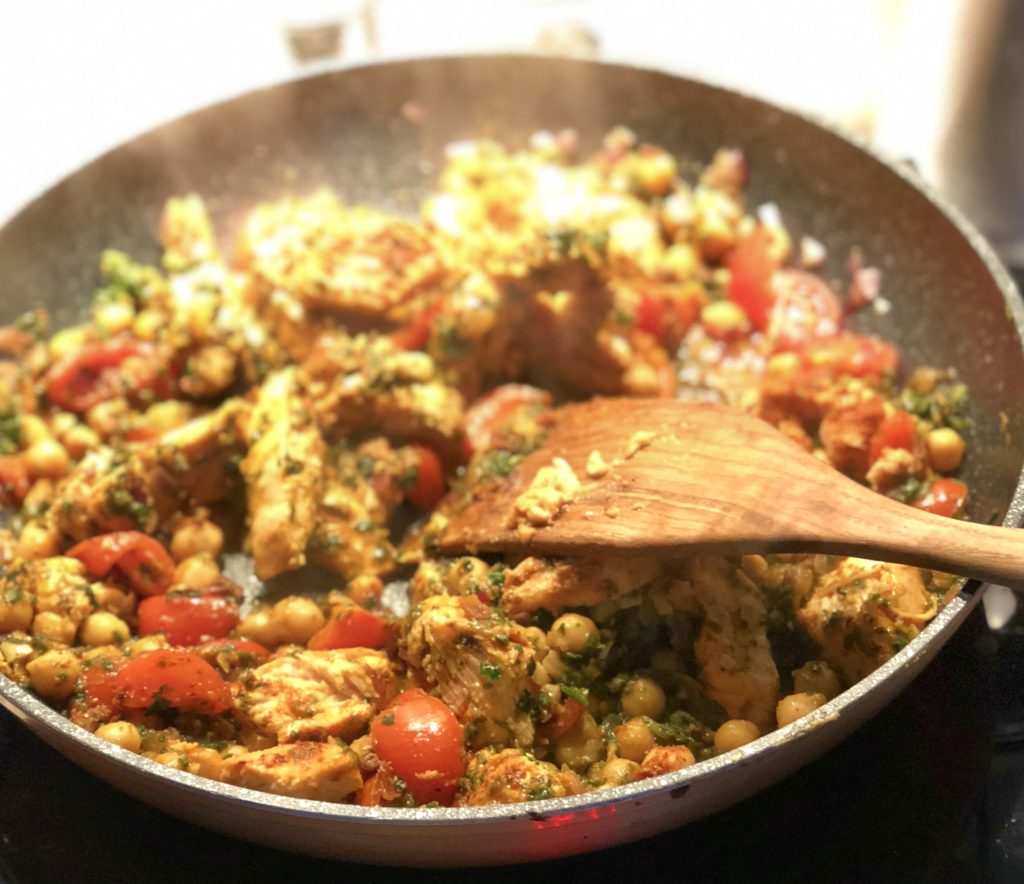 When everything is nicely cuddling and  infused with spices add the coconut milk and stir until smoothly mixed.
Now you should definitely taste whether the sauce needs a bit more salt, pepper, chili or anything else to your liking.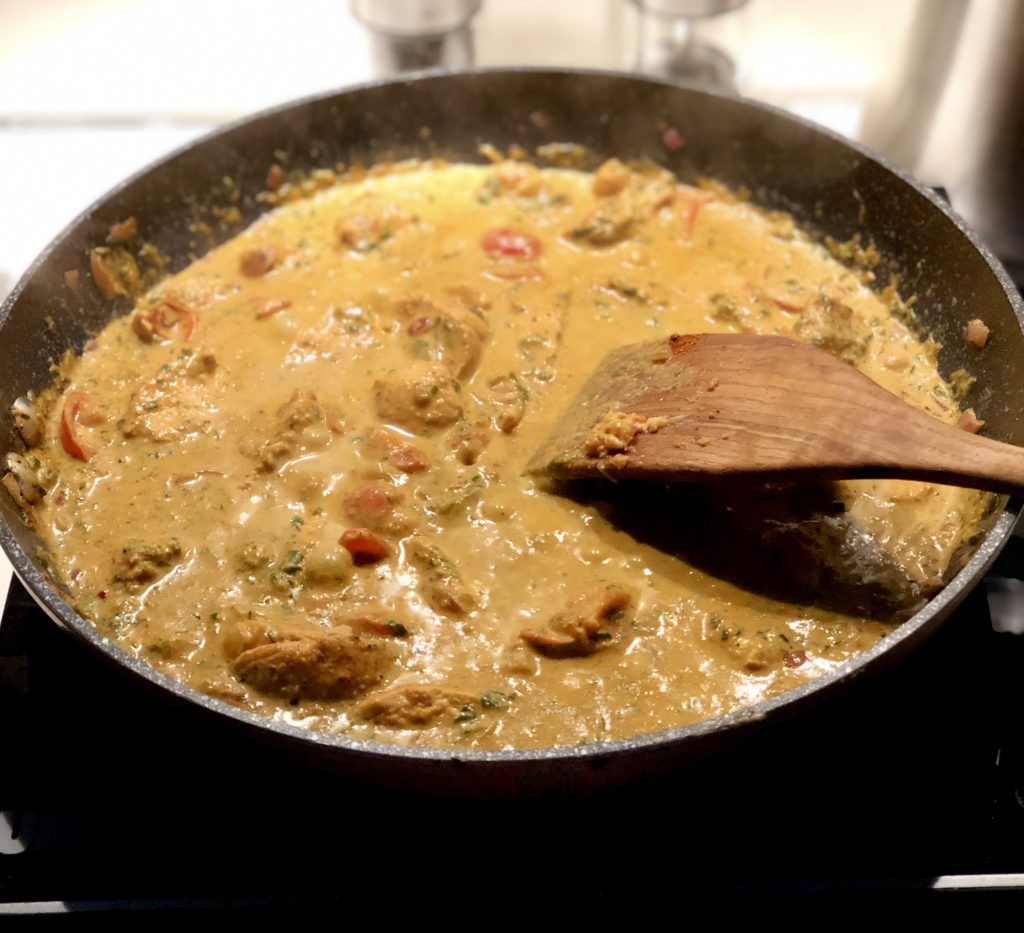 Let it all simmer a bit more and you are ready for serving!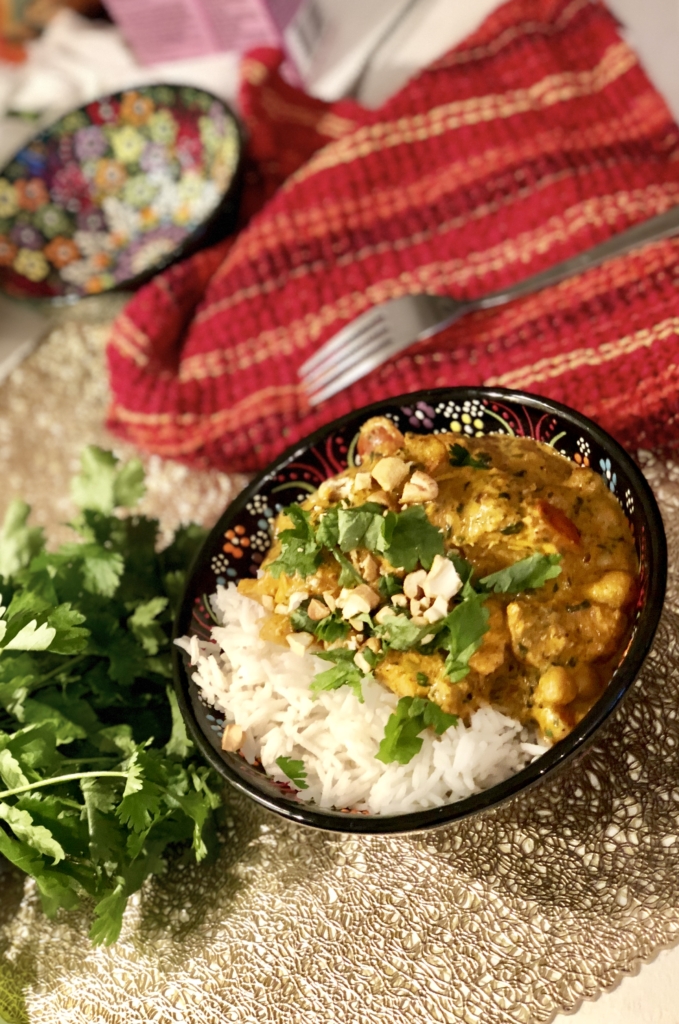 Bon appétit!