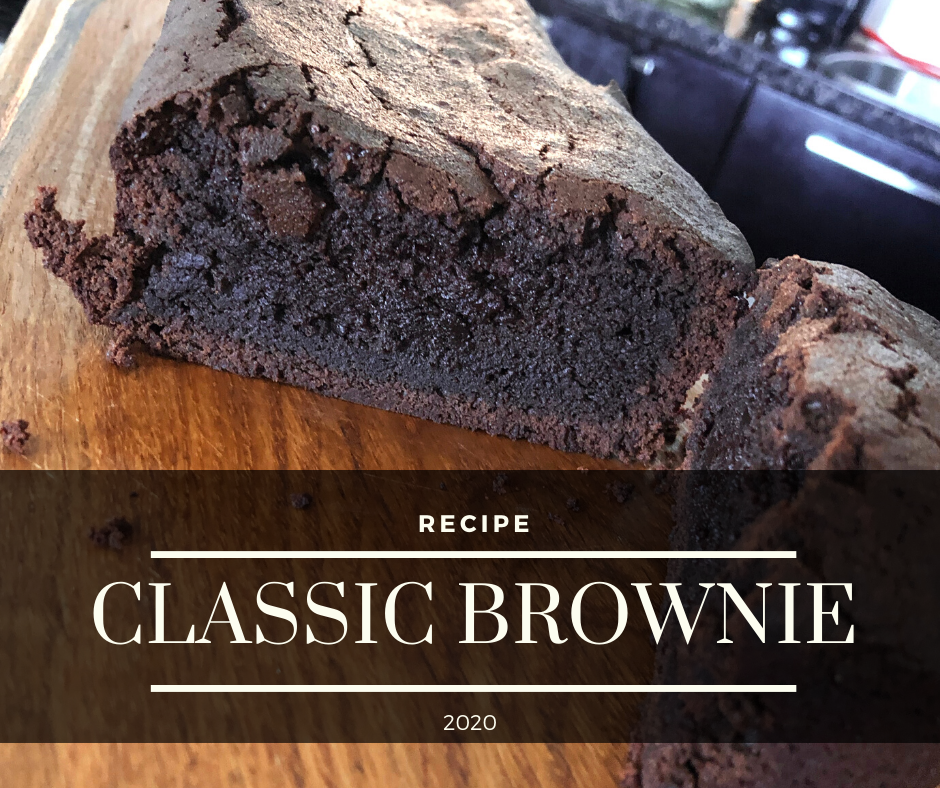 Classic Chocolate Brownie
If you've been looking for the right Chocolate Brownie recipe then you've come to the right place! Today I'm sharing an absolute bomb classic Chocolate Brownie recipe. If you're not a complete stranger in baking you most likely already have all the ingredients at home to achieve this perfect chewy and gooey brownie.
For this brownie, I used a classic 30 cm bread tin, but you can use a round tin or any other nonstick tin just as well. You'll just gonna need to keep an eye on the baking if the tin you're using is very different.
So let's get baking!
The ingredients
For 16 pieces
4 large eggs
200 gr sugar
200 gr brown sugar
225 gr butter, melted + some for the tin
125 gr cocoa, sifted
2 tsp vanilla extract
65 gr flour
1/2 tsp sea salt
Optional
Chocolate chunks
Walnuts
Dried fruits
The how
Preheat the oven to 150 C and butter the tin.
If you're using a mixer use a whisk attachment and beat the eggs until fluffy and nicely light yellow.
Add both sugars and all the remaining ingredients. Mix until well combined.
Pour the batter into the tin and bake for 40 minutes.
When it's done let it cool a bit and carefully remove from the tin.
To achieve perfect balance with this decadent Chocolate Brownie serve with something fresh and tart like blood orange sorbet.
Enjoy!
K.