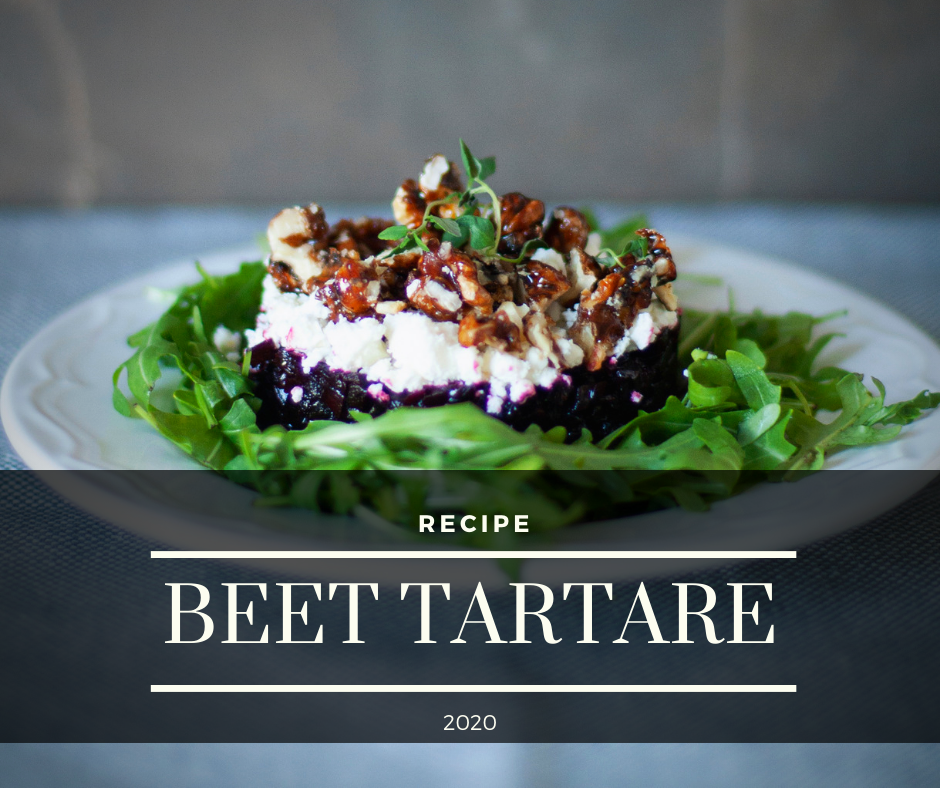 Dainty Little Beetroot Tartare
Getting tired of eating the same kind of salads day in day out? Or would you just like to get some inspiration for some quick and easy appetizers? Look no further, here's something a little fancy from humble little beetroot.
Tartare is usually a meat dish made from very high-quality raw beef. Finely diced or minced and served at the finest restaurants with fine price. But you know, as times are changing and vegetables are getting more and more attention, you can mix the old classics up and modernize them with good old vegetables.
This time I'm introducing you to a very dainty roasted beetroot tartare. The ingredient list is quite short and simple. What's even better, if you want to make this for your friends, you can very easily prep everything a day in advance and when the guests arrive all you have to do is lay them all on a plate and voilà!
So let's get to it!
The ingredients
For 1 portion
100 gr precooked beetroot
1 tbsp balsamic vinegar
2 tbsp extra virgin olive oil
salt
pepper
60 gr walnuts
60 ml maple syrup
dash of cayenne
100 gr feta cheese
rucola
oregano
The how
If you're using pre-cooked beetroot (which I highly suggest) then before you start doing anything else. Dash some olive oil, salt, and pepper on to them and pop them into the oven 200c and about 20 minutes. After the beets are roasted let them cool down completely.
When beets are cooled, it's time to put on your vinyl gloves and start dicing the beets ever so finely. A freshly sharpened knife will be a great tool for this job. The smaller little cubes you can make the better. After dicing put all the cubes into a food container.
To the diced beets add a tablespoon of balsamic vinegar, 2 tablespoons of olive oil and a dash of salt and pepper. Mix it all and set aside.
Now, roughly chop the walnuts and put them on a medium heat pan. Roast the walnuts until they get slightly golden. This next part is going to go super fast so to be prepared lay a sheet of parchment paper somewhere near.
Add the maple syrup to the pan and stir until it starts to boil, sprinkle a little cayenne pepper. When it's boiling make sure all the walnuts are covered with maple syrup and set them on the parchment paper. They will cool down into glossy caramelized nuts.

As you're starting to serve
Prepare the rucola by simply laying the leaves as a nice round on a plate.
Using a ring, spoon the beetroots on the rucola.
While the ring is still placed, put on a layer of crumbled feta cheese and the caramelized walnuts.
Carefully remove the ring, decorate with some oregano.
And you're ready for service!
Hope you enjoyed it!
K.