This month I'm only going to introduce you to one product. In fact, it's such a good little product it simply deserves a special post about it.
This month's my absolute beauty favourite is…
Pixie by Petra Flawless Beauty Primer
Yes, you read it right, it's a primer. But that, my friends, is no ordinary primer. The formula contains powerful anti-aging and skin fortifying benefits.
The ingredients include:
Vitamin A – a powerful antioxidant
Vitamin C – revitalisation
Vitamin E – nourishment & protection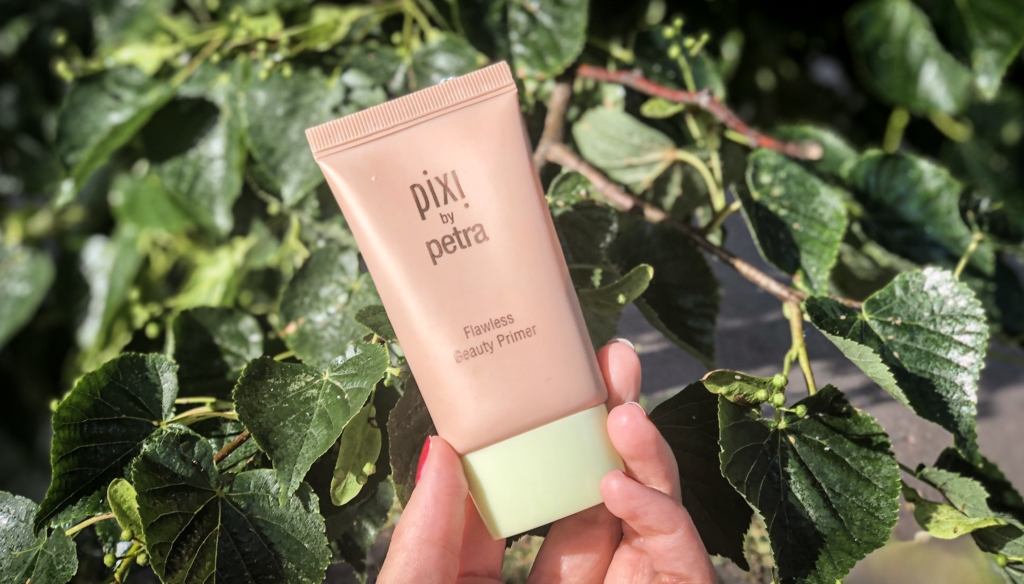 How does it deliver?
Since this lovely product has a creamy and moisturising texture, I absolutely love to use it on the days I don't wear any makeup, but still, want that glowy look. I tap it gently on my cheekbones and under my eyebrows and all the other places you usually wear a highlighter. It gives an amazing golden glow that looks both natural and super glowy at the same time. Perfection!
When I wear makeup, I actually tap a little of this primer right under my normal highlighter. I feel like it makes the glow kinda deeper, adds a dimension per se.
Additionally, maybe one of the biggest reasons why I am actually that in love with Pixie Flawless Beauty Primer. I have discovered that it's perfect for giving your body a perfect summery shimmer. Especially when you haven't had the chance to hit the beach or when you prefer to keep your skin light. This little miracle maker hydrates the skin, evens out the tone and gives it a perfect subtle golden glow! And how good does that make the skin look on pictures!
This really is one of my great keepers. Got it two months ago and already in need of a refill – that's some heavy using!
If you love to glow and be subtle about it, then you'll love Pixie Flawless Beauty Primer just as much as I do.
Keep glowing!
K.