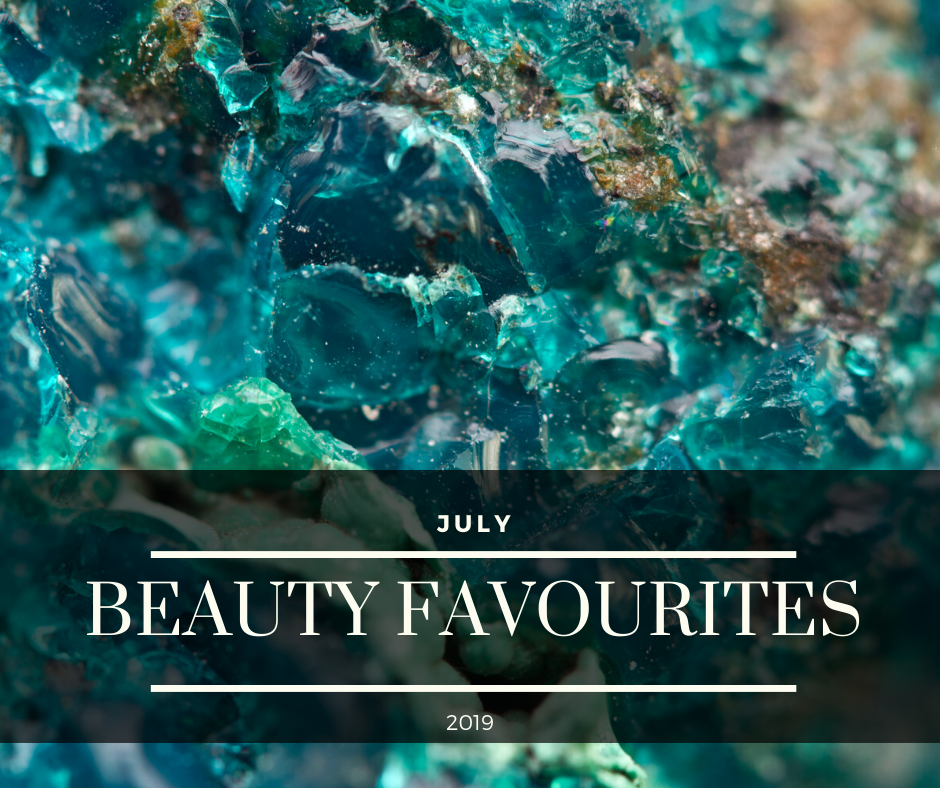 This time finding the product to introduce was not easy. I kinda wanted to focus on skincare, but all that kept coming into mind were either makeup or haircare products. Not that that's bad, just at this point I want to focus more on skincare. There is a whole new chapter with makeup and hair (heads up – I'm super neat about my haircare). Thankfully,  I managed to find the product that deserves to be specially mentioned this month. Writing this post on a sunny holiday in Spain, I've been using this product vigoriusly hence the idea to introduce that. SO, this month's favourite is a new sun protection spray. It's from one of my favourite brand's, but I am being honest here and not loving it just because I love the brand. Ok so the product is..
IDEAL SOLEIL SOLAR PROTECTIVE WATER SPF 30 HYDRATING
There's a completely new sun care line that include three different prdoucts with special effects. One is hydrating, second one enhances tanning and the third one is antioxidant rich and protects the skin. The one I choosed for myself is the hydrating with hyaluronic acid.
With a very high broad spectrum suncare spray SPF30 suitable for face and body. The radical lightweight solar water formula hydrates and protects while feeling comfortable on the skin. Powered by hydrating hyaluronic acid to plump skin and correct fine lines.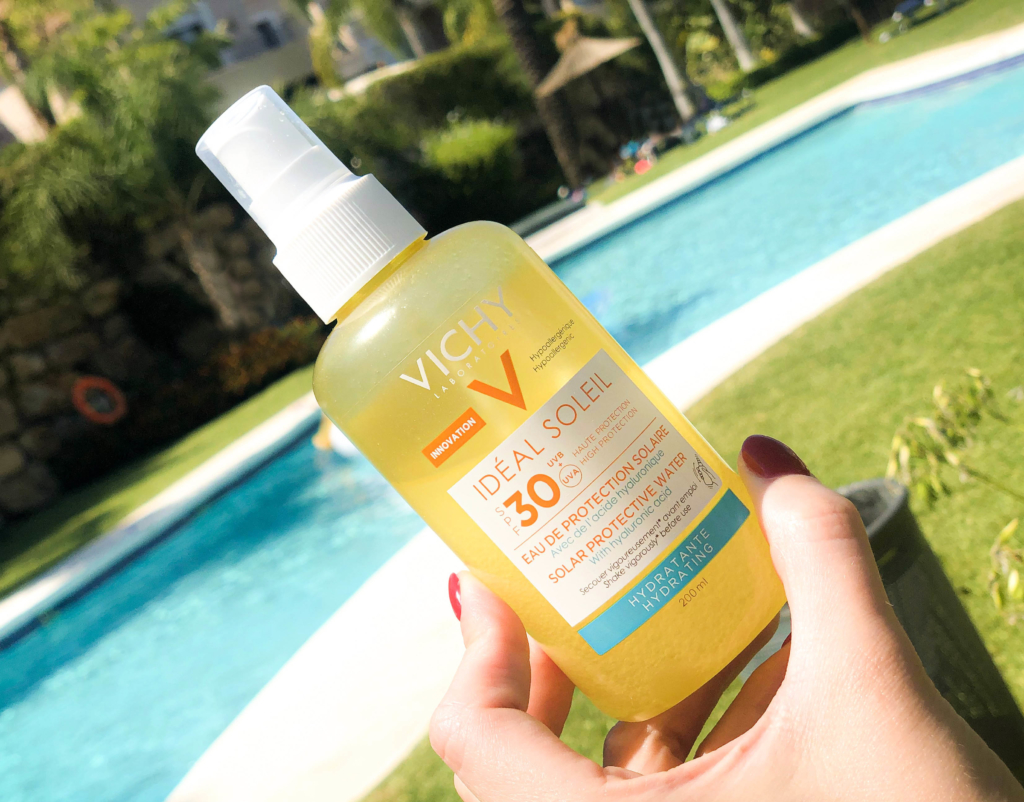 How does it deliver?
So, I used this unique two-phased product while I was on a vacation in Spain. It was hot, it wa sunny and the sun was very intense! I hadn't had any chance to tan before this vacation, that meant I was very pale. Usually when I first tan I get really burned fast. With that in mind, I used this product vigoriously. Didn't matter if I was hanging by the pool or strolling around the streets. I had my SPF 30 on!
I must say I quite enjoy the fact that this product is practically odourless, just slight hints of freshness. Usually the sun protection products all have a rather strong distinctive smell or a very pungent SPF smell – one that I usually am not very fond of. Also with the hyaluronic acid in it, it really moisturized the skin. Meaning when I did get some tan on my skin, it wasn't left dry. My experience is that whenever there's tanning involved, the skin gets a bit more wrinky and dry and just starts to look like .. old.
Finally, the sun protection – it's GOOD! I mean really good! I didn't burn or start to peel from tanning. My skin felt nice and soft. Even my boyfriend enjoyed this product. He usually hates all kinds of creams that leave any kind of layer on his very dry skin. This one, eventhough slightly oily, absorbed quickly leaving the skin comfortably soft and protected. You just gotta love that!
Vichy Ideal Soleil Solar Protective Water SPF 30 is a must for the sunny days. When you have a dry skin you should give it a try!
Stay sunny!
K.