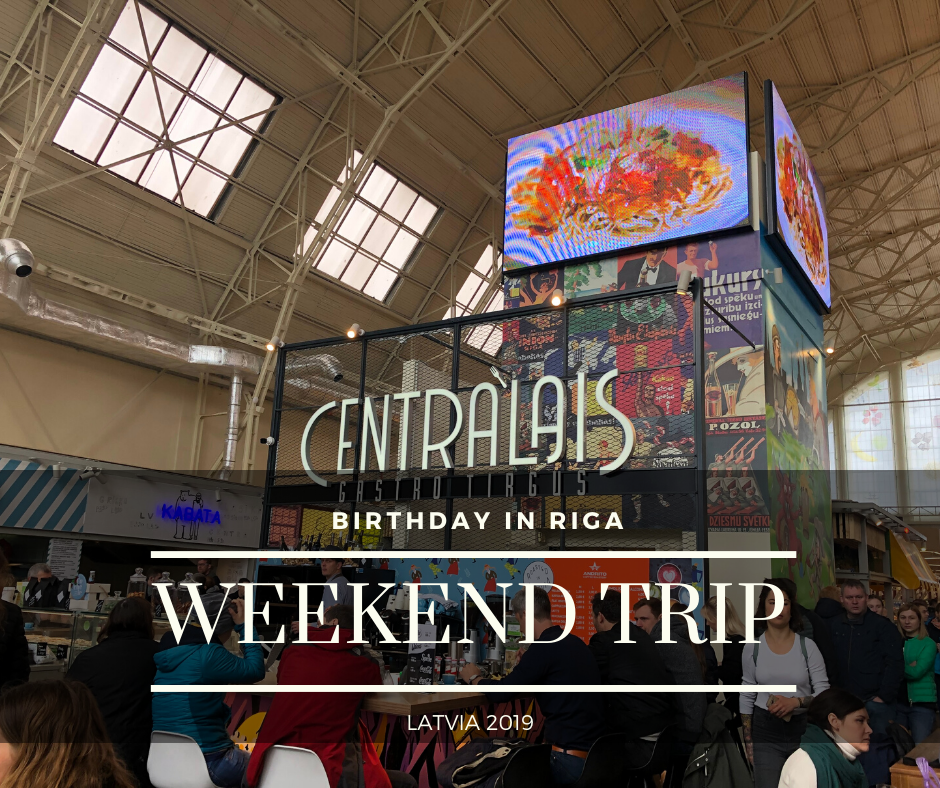 Birthday weekend getaway trip to Riga!
May is my favourite month in the whole year because it's my birthday month and not only mine but also my mother's and my boyfriend's. May is the month when the trees are freshly bloomed and it really starts to get warm and sunny. With that in mind, this year, we (me and my significant other) decided not to have birthday parties, but to go on a weekend trip to Riga.
We went there with a coach from Tallinn. The trip was about four hours and it went really quickly. But I guess that was more because we were watching Wonder Woman and that's a long movie to watch. Still, the Luxexpress coach was comfortable and we could both enjoy watching the movie from our own screens simultaneously. And there were no screaming toddlers.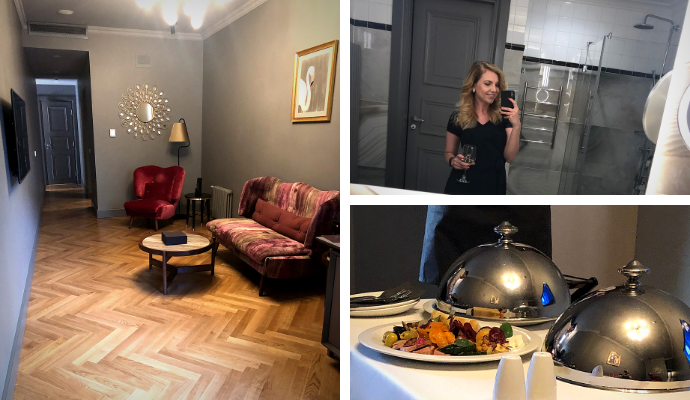 When we arrived in Riga it was about early into the evening hours, we checked into our hotel Grad Poet. To our surprise, they decided to give us an upgrade so we ended up spending the weekend in Junior Suite. It was gorgeous! The interior of the hotel overall is very nice and our room was pretty much perfection. Grey walls, hardwood floor, colourful accents with furniture, huge bathroom and not to mention a walk-in wardrobe. The service was also very helpful and breakfast.. The breakfast was hands down, the best breakfast I have ever experienced in hotels.  Wide variety of options to choose from meat, fish and vegetables. Everything was fresh and incredibly delicious.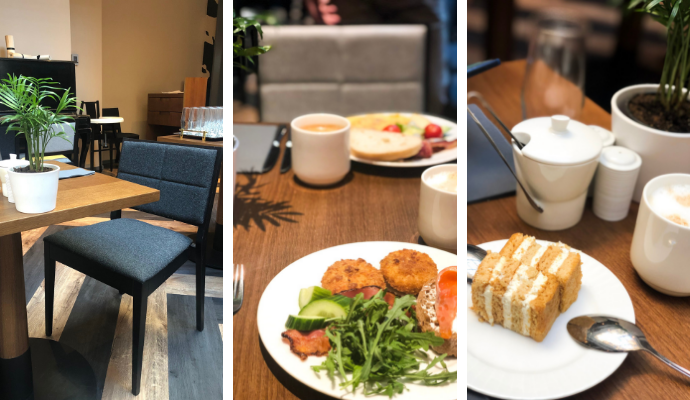 A few hours after we arrived at our hotel, we already headed out to see the opera at Latvian National Opera house. It was just a little walk away from our hotel and on a sunny evening, as it was, it was a delightful little walk through a sunny Bastejkalna park. The park is super cute and I took a lot of pictures of it during our weekend.
It was my first time visiting Latvian National Operahouse and I was impressed. It's not modern looking, but it has a lot of personality which I loved. Very nostalgic Soviet style. We saw an opera called Don Pasquale, a comic opera. It was produced in a rather contemporary way and the three acts went by almost too fast.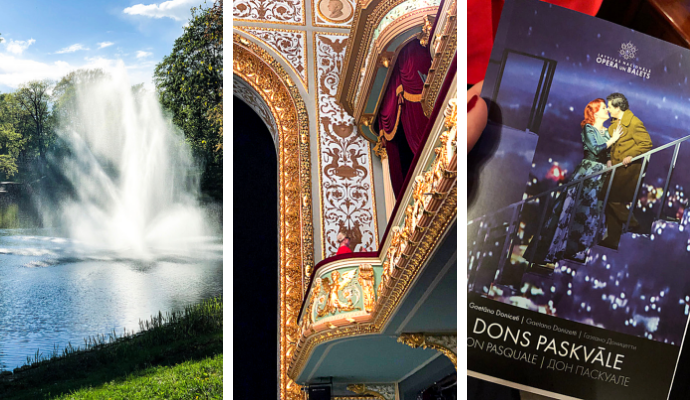 On Saturday we went to a local Farmer's market, only open on Saturdays on Kalnciema street. Very much recommend checking it out! There were a lot of different foods – from chilli sauces to natural juice gummy candies to all kinds of bread and cakes. The vibe over there was very free-spirited and great place for not so common souvenirs. It's an experience on its own.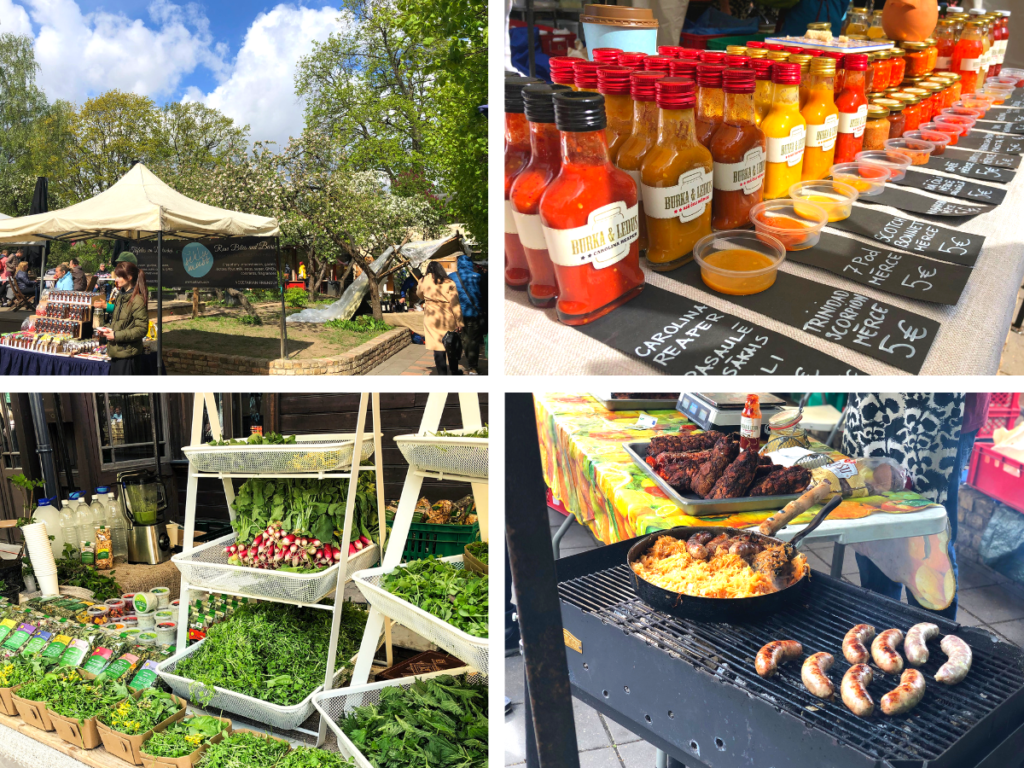 For most of the time spent there, we very much enjoyed the vibe. After the Farmer's Market we went back to Riga Old Town. Since I had never been to The House of Blackheads we decided to go in and look around there.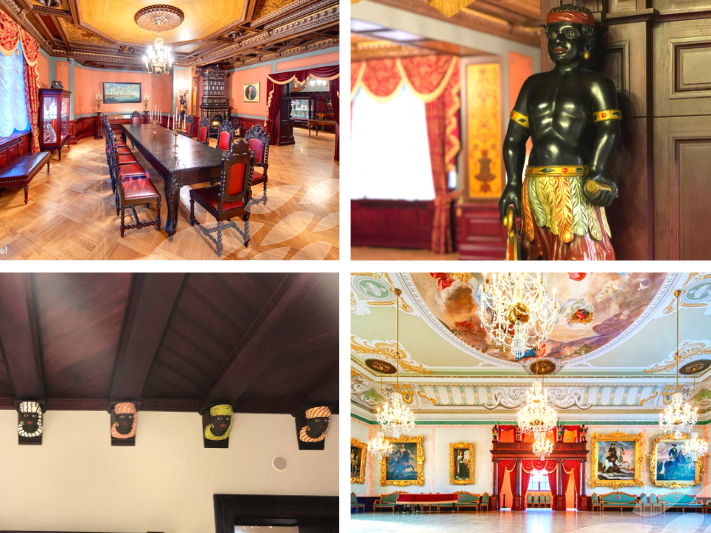 The House of the Blackheads was built in 1334 as a venue for meetings and banquets held by Riga's various public organizations. The building was destroyed by bombs in the Second World War but was fully rebuilt in 1999. If you haven't been there by now then I suggest you pop in while in Riga.  It won't take long to take a little tour, but it's well worth it.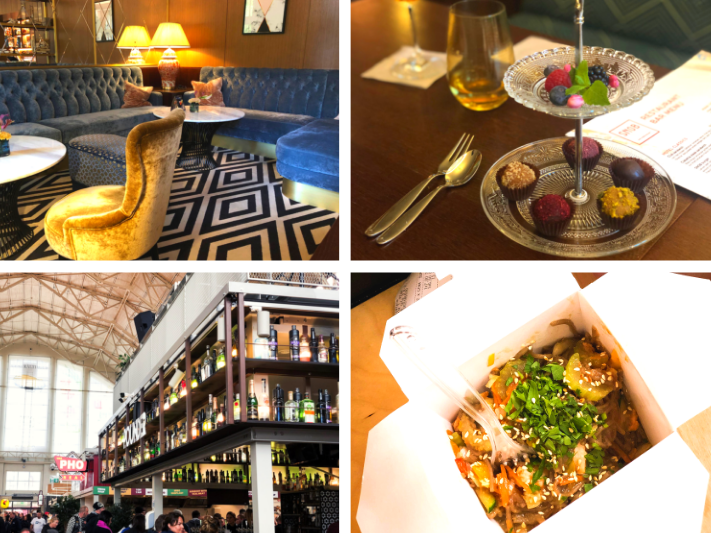 The rest of the day we spent wandering around the Old Town until our feet started to hurt. After returning to our marvellous hotel, we had a quick dinner bite at our hotel's restaurant Snob and then we headed to the spa. The spa was one of the highlights from our stay at The Grand Poet Hotel. Me and my boyfriend both took the detox treatments and enjoyed the different saunas. Like the true Taurean hedonists we are.
Now the last day of our trip we mostly spend doing some shoppings, so not that much to write about that. We did however ended up having lunch at the Riga Central Gastro Market. Now that is a BIG MUST for anyone who appreciates a great variety of excellent street food. The prices are great and options take you around the world!
And that was our little birthday trip to Riga. I feel like it's a good example of how you don't always go far from home to have a good time abroad. The neighbours might just have some surprises in store.
Love,
K.