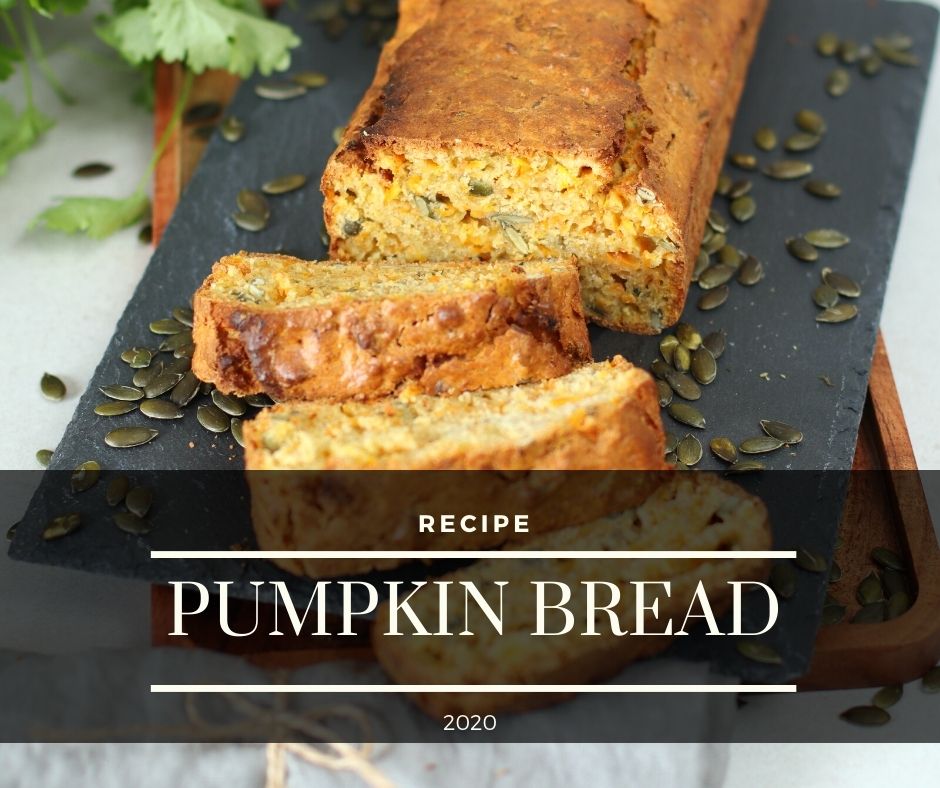 We're suddenly in the middle of pumpkin season and this means lots of pumpkin recipes! So this pumpkin bread was inspired by the kind of bread my late grandma used to make on weekends. She usually made it with either carrots or chocolate and baked it in a wood oven. Very old school style and oh so delicious it was all gone before it cooled down.
This is actually a very simple recipe where any kind of pumpkin works just great. The only thing you need to keep in mind is the level of moisture the pumpkin induces, which in turn affects the time of baking the bread in the oven.
Another thing I must admit, I've been secretly baking this for quite some time, and every time it has been such a hit among everyone. Even kids loved this pumpkin bread!
So get your bread tin out and let's get baking some pumpkin bread!
The ingredients
350 g Muscat pumpkin, grated
3 Eggs, lightly beaten
70 ml Extra Virgin Olive Oil
70 g Sugar
1,5 tsp Himalayan salt
255 g Flour
100 g Wholemeal flour
2 tsp Baking powder
100 g Pumpkin seeds
The preparation
Preheat the oven to 180°C and prepare the bread tin (I use 9x30cm) by buttering it or put a sheet of parchment paper inside.
In a larger bowl mix together grated pumpkin, eggs, olive oil, sugar and salt.
Add the two different flours, baking powder and pumpkin seeds. Mix a little more and make sure you don't have any unmixed flour at the bottom of your mixing bowl.
Now pour the pumpkin bread batter into the baking tin and bake for about 50 minutes. Test the readiness with a clean knife, if it stays clean you're good.
Let the bread cool on a cooling rack.
Enjoy with butter and an extra dash of Himalayan salt.
K.