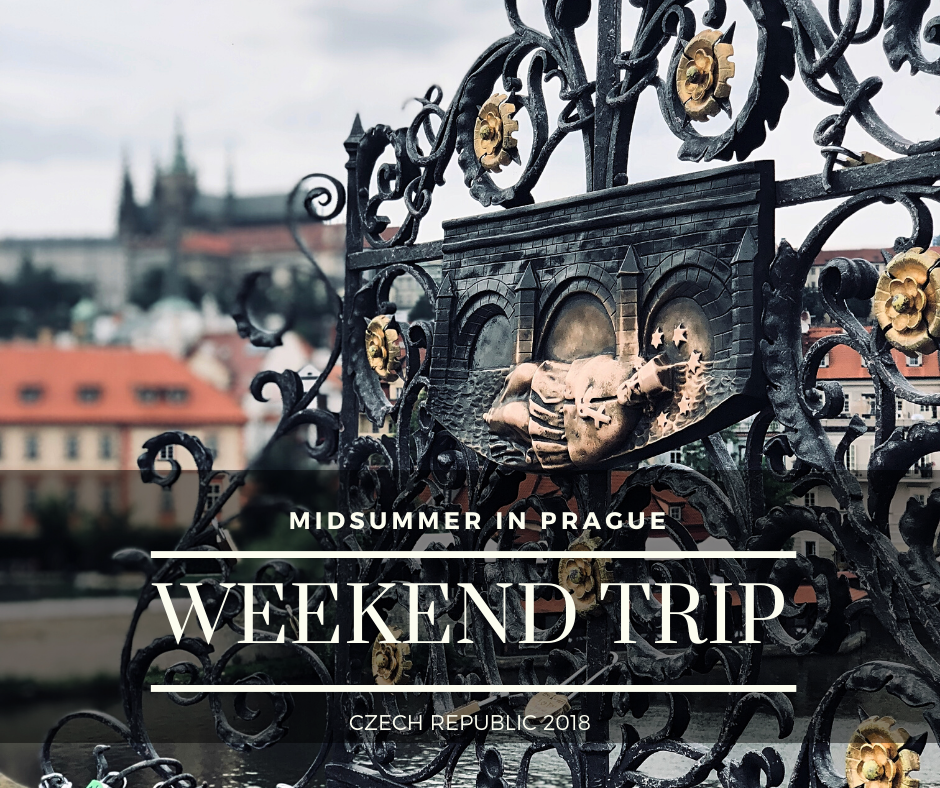 For my birthday, which was back in May, my boyfriend gave me a trip to Prague for an extended Midsummer weekend. A few weeks ago we spent the most wonderful weekend over there and I got to experience some new things as well. With no big talk this time, I will share some pictures of our trip.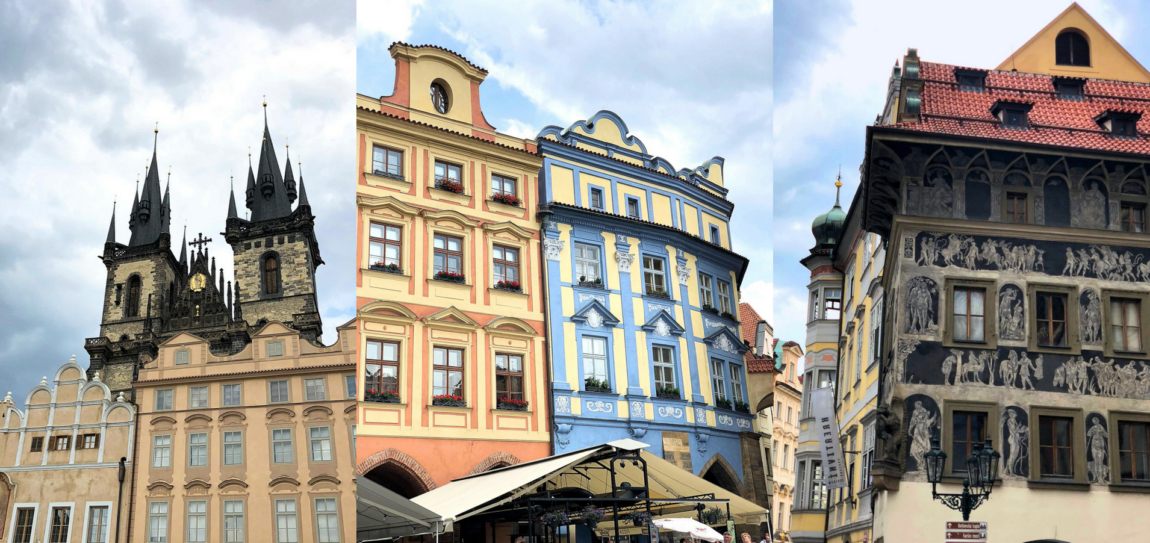 The first day we got there, we mostly spent walking around the Old Town. I was captivated by the architecture. The fact that it was Thursday and there were very little tourists was rather enjoyable.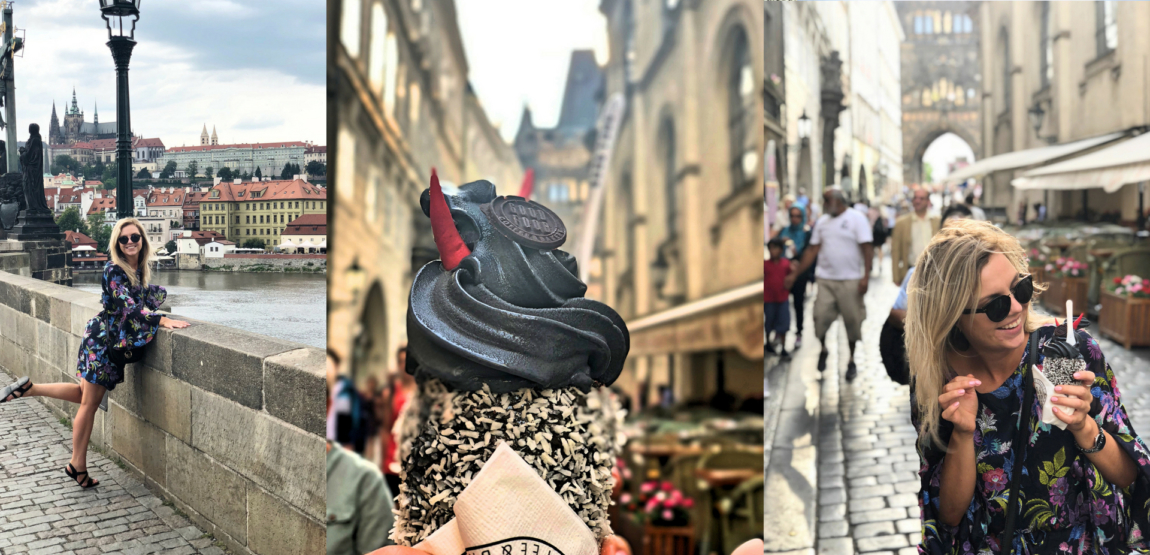 A few facts about Prague:
· It's the capital and largest city of the Czech Republic and 14th largest city in the European Union.
· Also it's the historical capital of Bohemia.
· The population of the city is about 1.3 million.
· The city was founded during the Romanesque and flourishing by the Gothic, Renaissance and Baroque eras.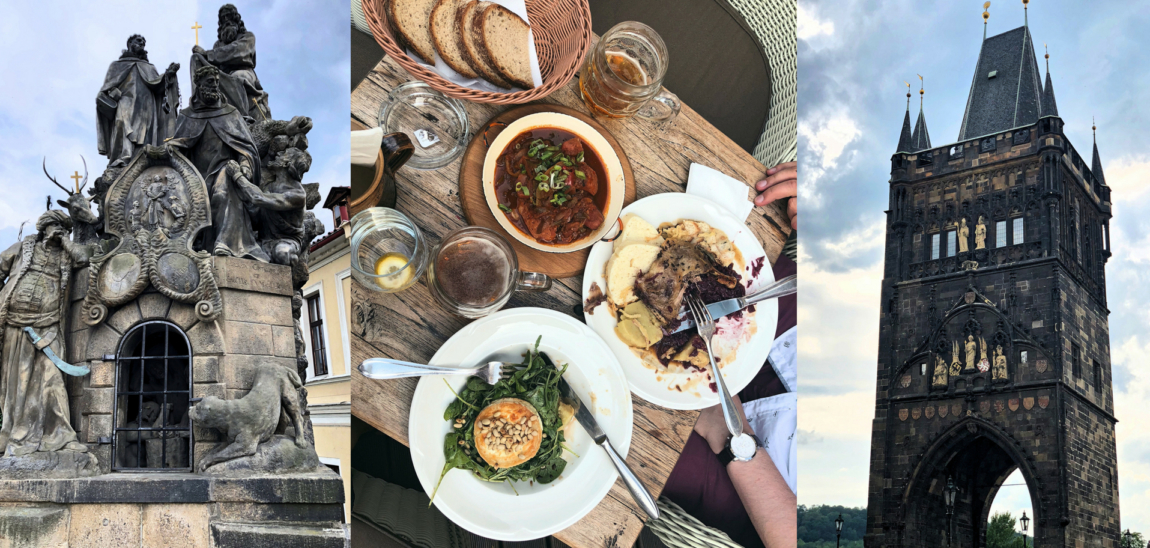 The second day, Friday, was a bit foggy and rainy, but that didn't really bother us. We spent the day shopping in Prague Arena Outlet Shopping (not that many pictures of that, so more from the first sunny day).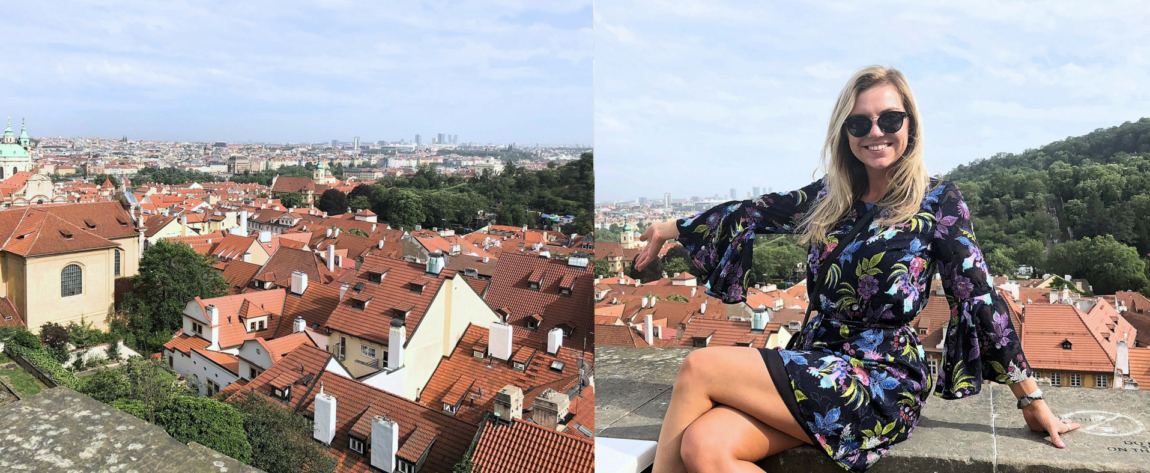 The highlight of that day was the evening! Since my boyfriend had been to Prague before, he really wanted to take me to the Absintherie which, as you might have guessed, is a place where you can drink the real Absinthe. But the thing is, even though Absinthe is very popular in Prague not many places serve the real thing and a lot of fake Absinth drinks have spread all over.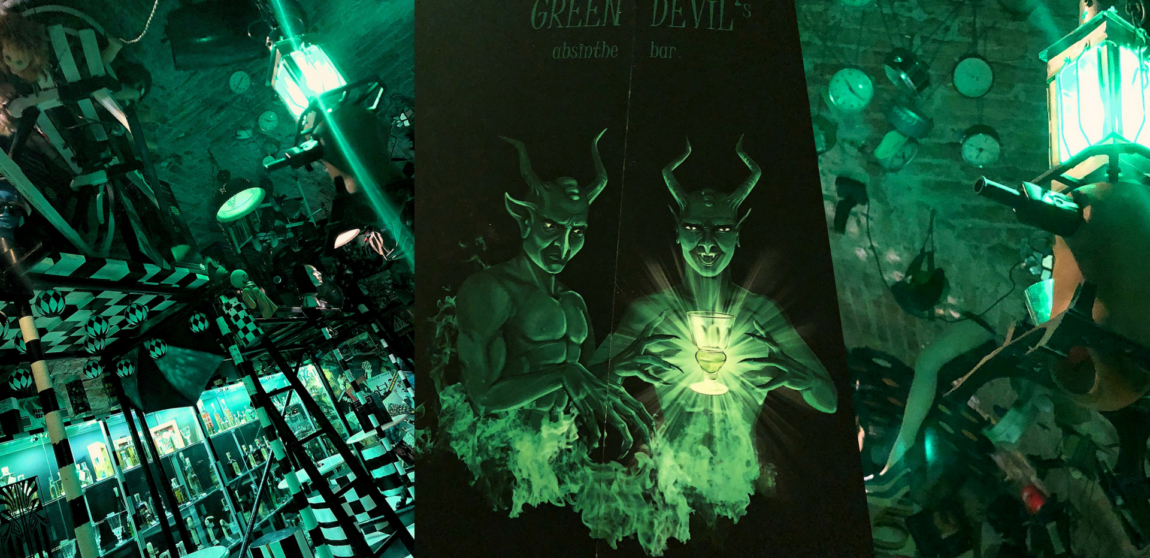 The story behind Absinthe is that it's a highly alcoholic anise flavoured beverage. Derived from botanicals, including the flowers and leaves from Artemisia absinthium, together with green anise and sweet fennel and other seeds. It's colour is a natural green or transparent, but definitely not bright green. The green shot that most people drink is in fact not the real Absinthe. It's Absinth and it's garbage. Real Absinthe is prepared by using a Swiss or a French method.
The traditional French method, which was prepared to us too, involves placing a sugar cube on top of a specially designed spoon and placing the spoon on top of a glass where is one part of Absinthe. Then ice water is dripped on the sugar cube so it melts into the Absinthe. About two parts of water should go in the Absinthe. The drink gets a cloudy white or a natural pale green colour and you should drink it by sipping it slowly while enjoying the anise and herb flavour that is so mild and quite indulgent.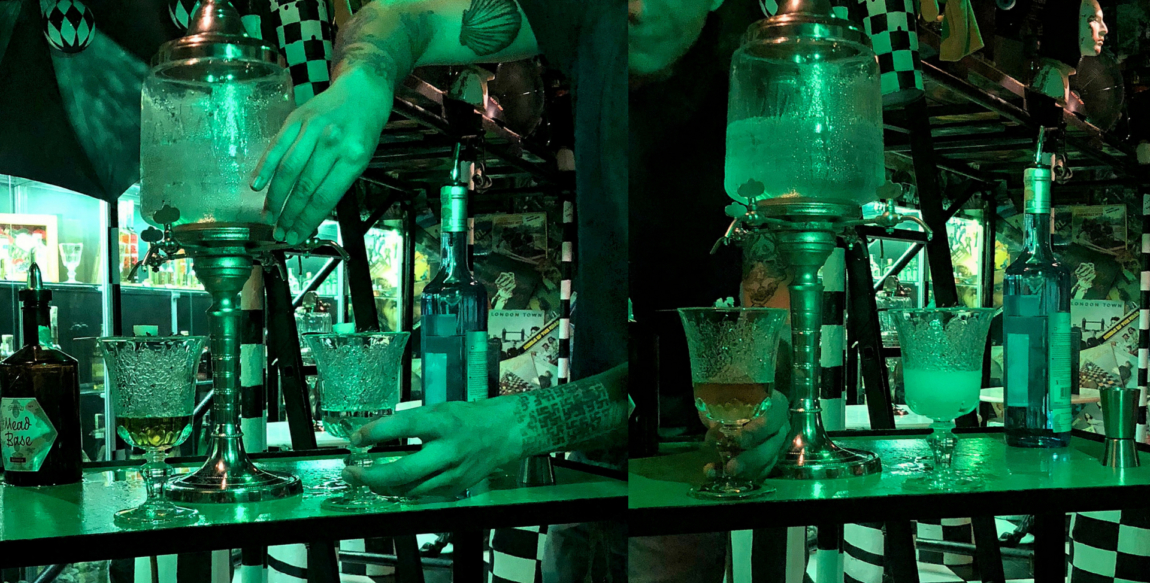 On Saturday, which was our third day in Prague, we visited the Prague Zoo. The zoo was located about 20 min drive away from the city center, so not far at all.
By the way, the zoo was first opened in 1931 and is one of the most prestigious zoos in the world with 4600 animals and 680 species.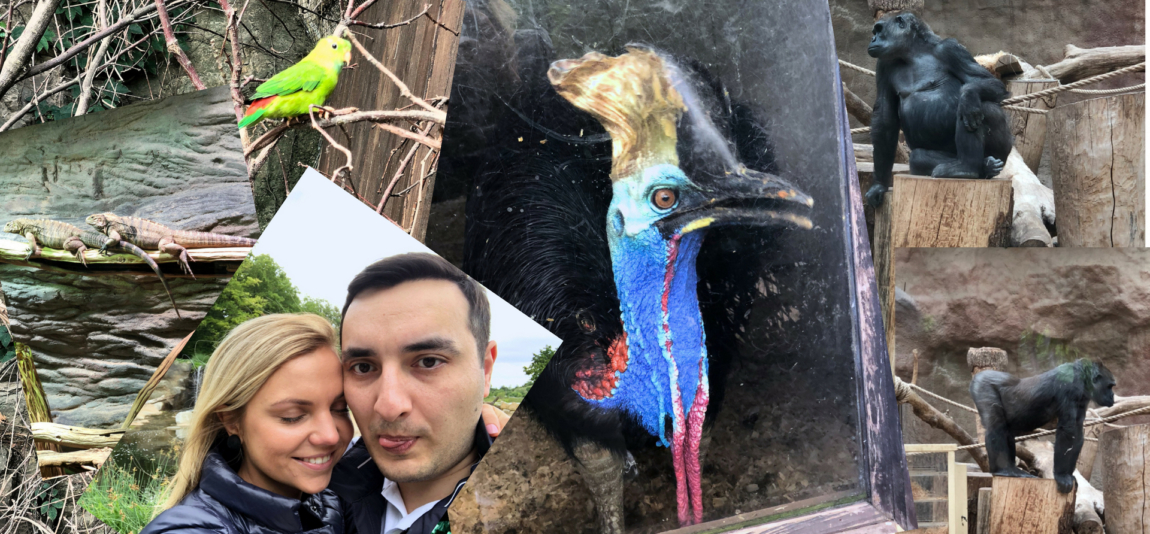 We spent about 8 hours walking on the territory – there were hills, there were kids, there was rain – but it was worth it.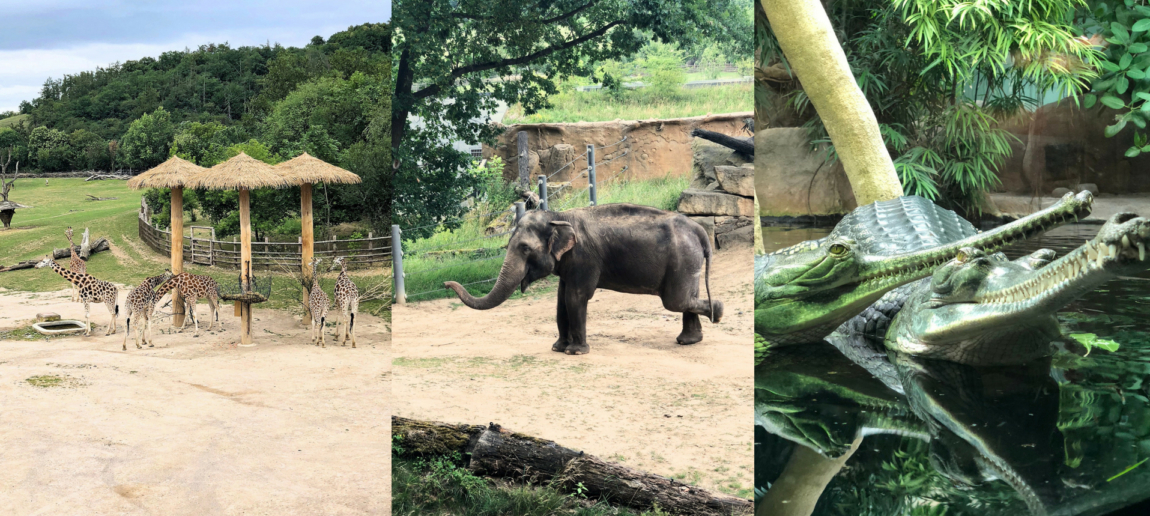 I must say my favourite animals were all the cats, they all reminded me of my little Napoleon back home. Made me a little homesick and want to snuggle my little beastie.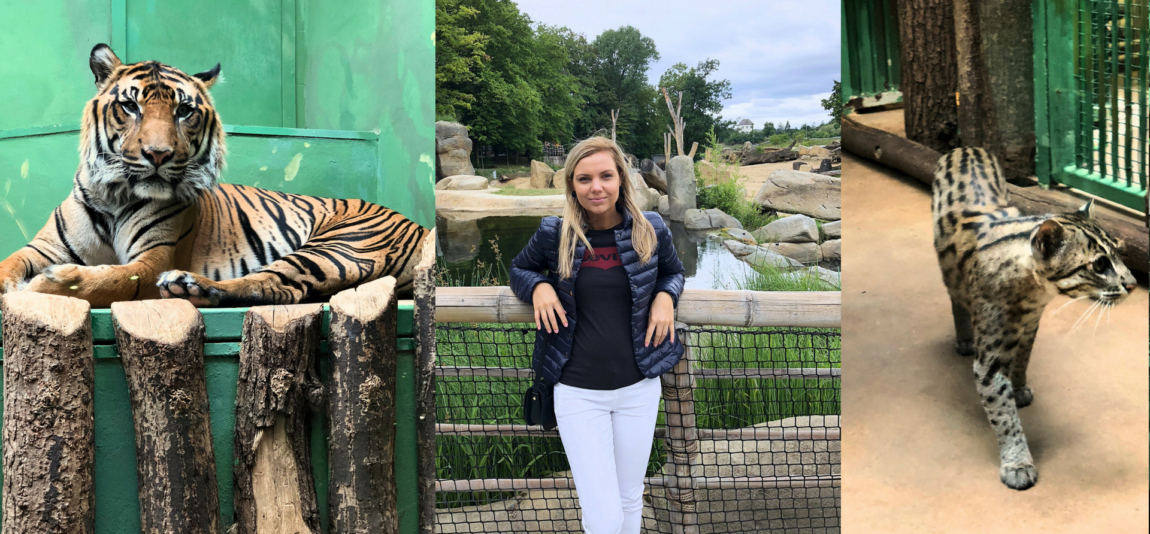 The last day, right before we flew away, we decided to have a guided tour at the Prague Castle that our very lovely hotel offered. To our surprise, there were no other people on that tour and we got a private three-hour-tour in the castle and premises. Lucky us.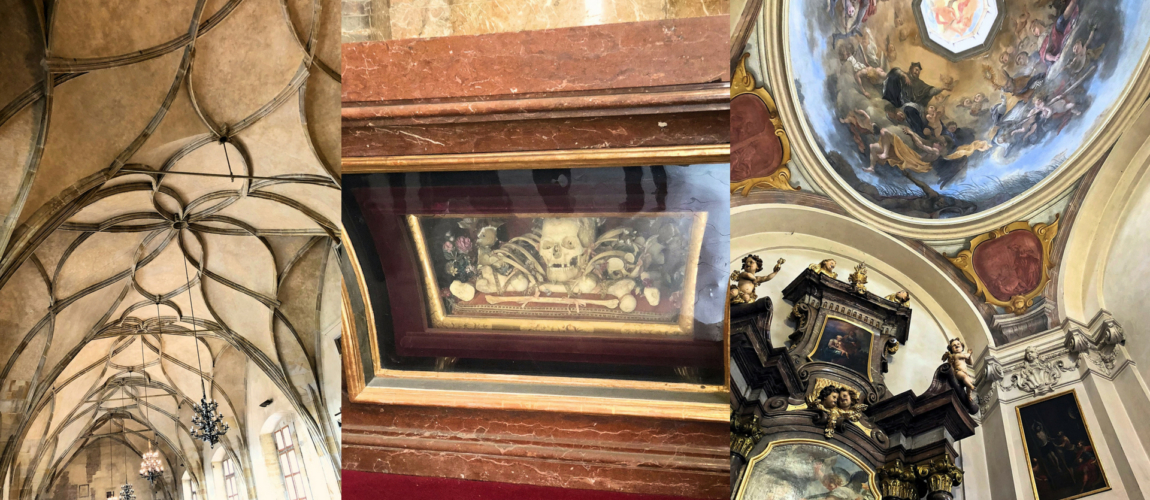 Fun fact, the writer Franz Kafka used to live in the light blue house (below) for a period of time.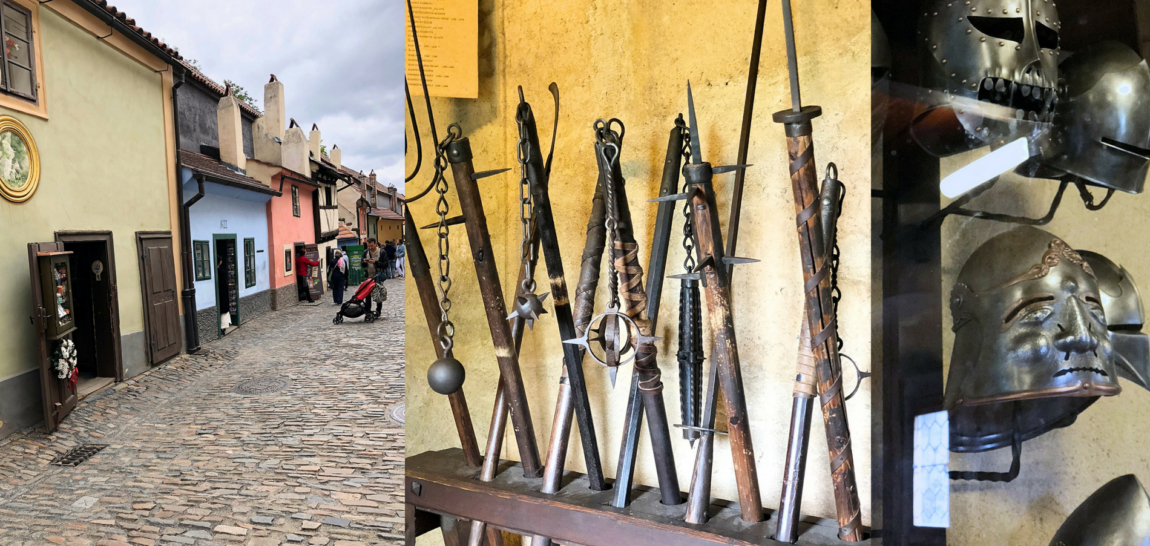 My absolute favourite was of course the St. Vitus Cathedral. It's so incredibly majestic in all of it's glory. It holds so much history inside and outside by being renovated during different times, there's  different interpretations of Gothic architecture.
It is the largest and most important church in Czech, located within Prague Castle containing toms of many Bohemian kings and Holy Roman Emperors.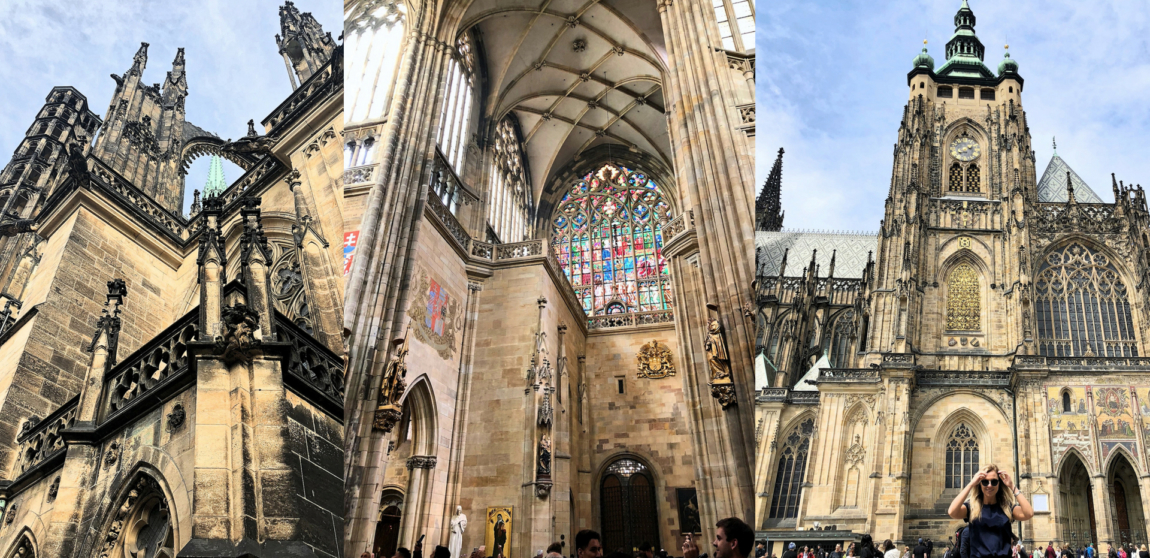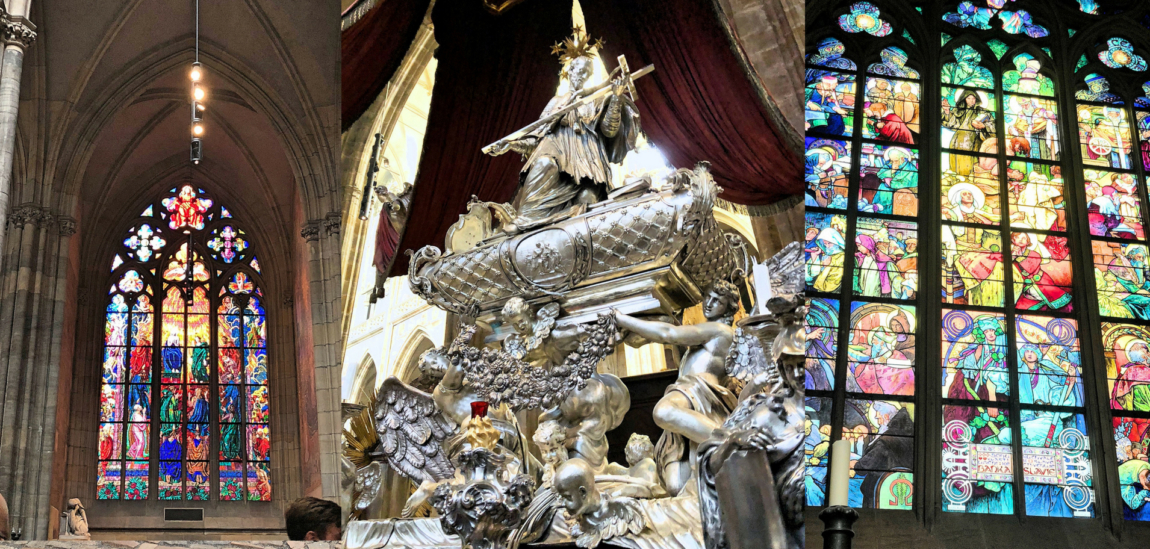 After the three-hour-tour we had our last dinner next to the Charles bridge.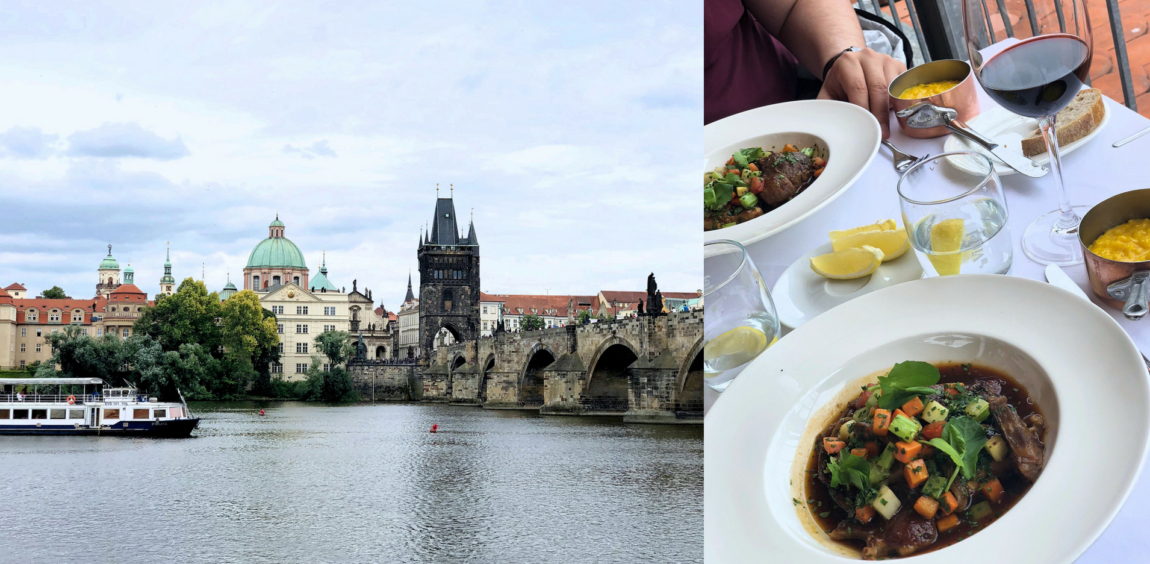 I had bone marrow for the first time, interesting experience..
In total we made about 55 484 steps and climbed 42 floors in Prague.
To sum up, Prague is a wonderful city for a long weekend trip. There is a lot to explore and admire – Prague's history is as rich and abundant as it's architecture. Most definitely recommend visiting, if you're planning a weekend trip.
I would definitely want to go back one day.
Lots of love,
♥
Kai