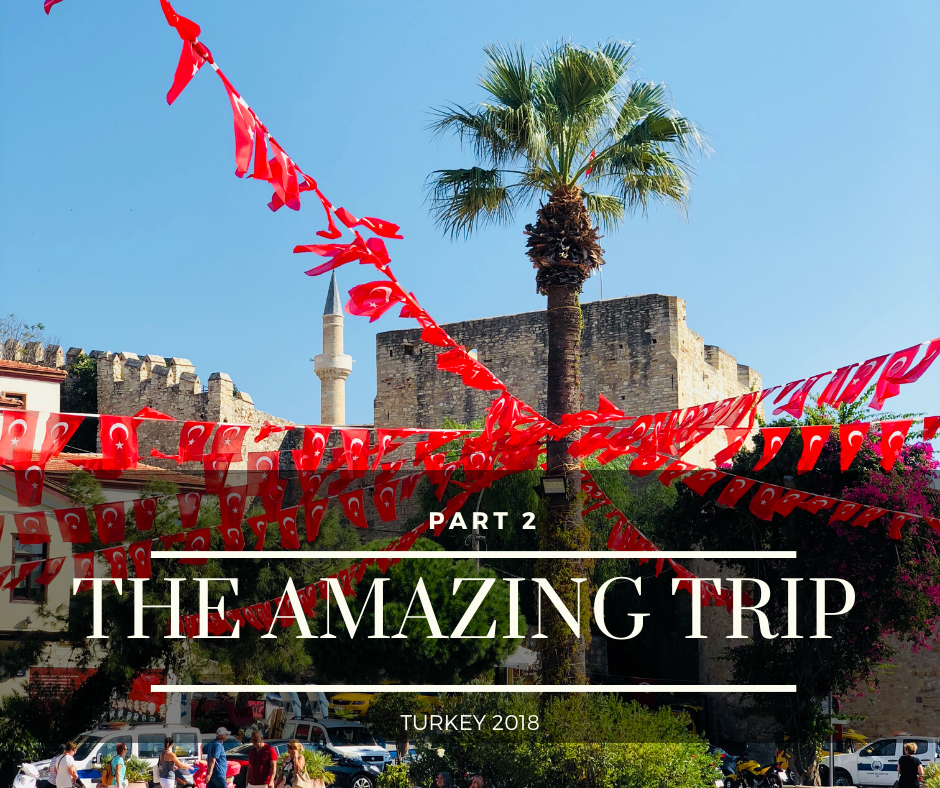 The amazing trip to Turkey – Part 2
As promised in my previous post, I'm going to continue with my vacation experience in Turkey. In this post I'm going to share everything that took place after the wedding. The cities we visited, sightseeing, more food and of course a lot of pictures! This post will mostly be pictures.
After the wedding
While we were driving back from the wedding we were announced that we could do a late check out from Swissotel. In the morning, just in case, I called to the reception to confirm it. I was told "because the hotel is fully booked there is no way. No one is permitted to do a late check out" – that was an hour and a half before noon, so it was time to start packing! Since we didn't make it to breakfast and last night was starting to remind itself, I felt that I needed my morning recovery package i.e. a refreshing mimosa, cappuccino and still water. Like magic, the morning was saved! Shortly after we checked out everyone else came as well and we had a proper morning after with the crew. And did I mention, the weather was unbearably hot, just the way I like it.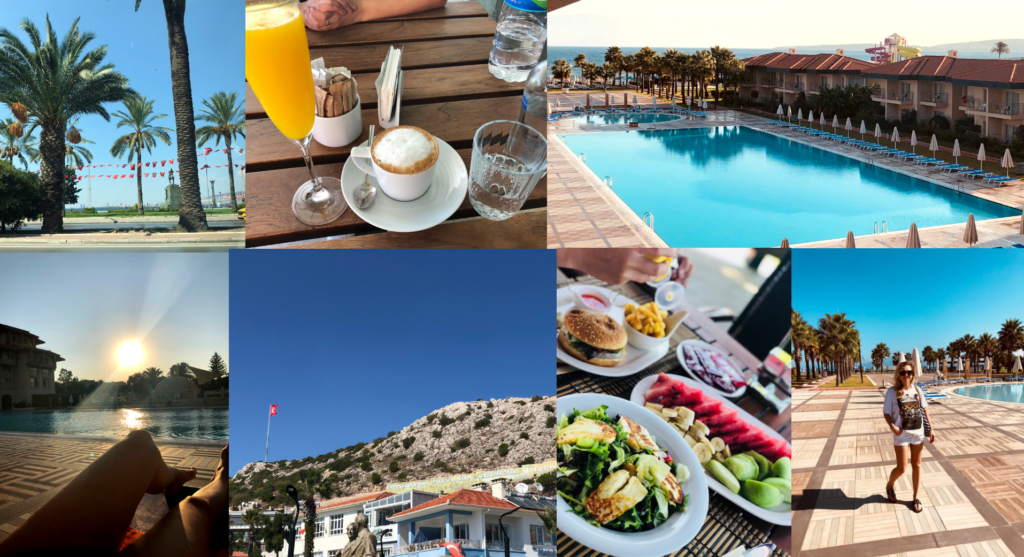 Çeşme
Then it was time to head 85 km to west. We arrived to Cesme at late lunch time, so shortly after we checked in to Radisson, we went to have lunch at the hotel beach bar. I ordered a halloumi salad, which was HUGE and had lots of greens. The afternoon was spent sundazed by the pool followed by lovely dinner. Truly a perfect Sunday.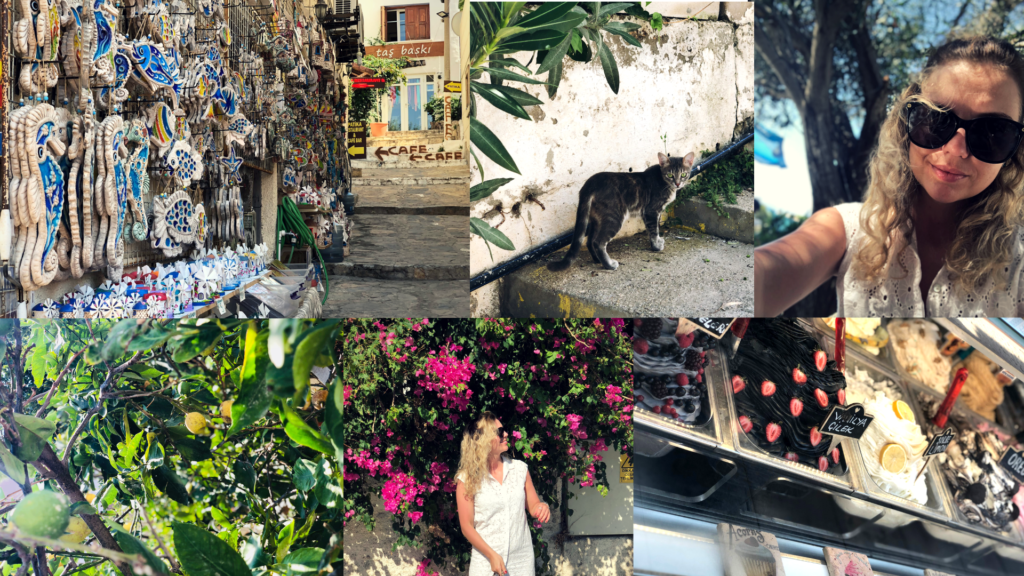 The second day, Monday, started just like every other day in Turkey – breakfast buffet and soaking up the sun by the pool.
The morning rituals done, we went for a little walk in Cesme old town. It was more like a little village.
The cool thing about Cesme is that all the noisy tourist aren't allowed there and mostly Turkish upper class comes on a vacation to this part of Turkey. So there was no "special price for you my friend" fake stuff shops. Only very basic souvenirs and lots of local goodies like baklava and nazars.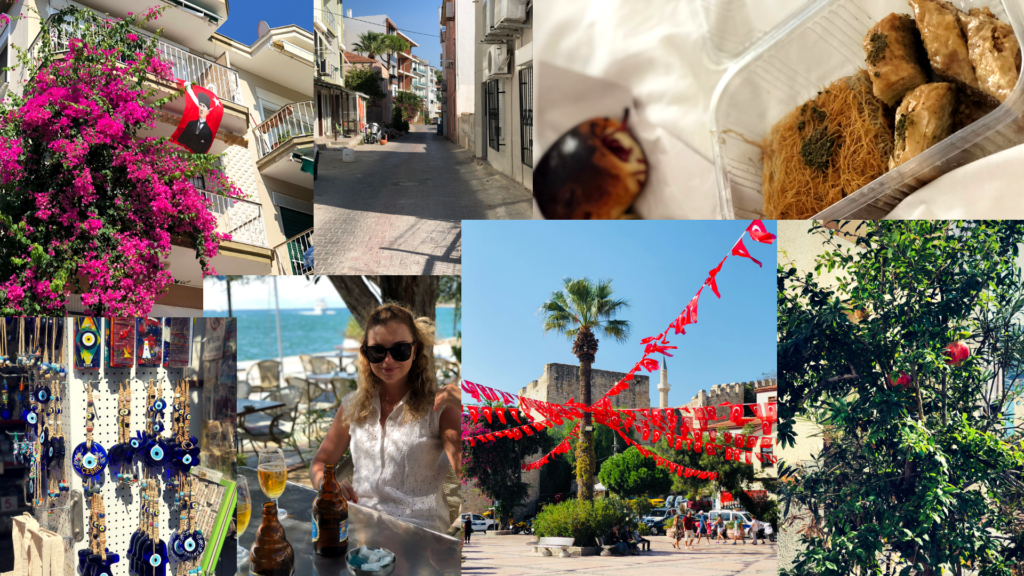 By Monday evening all of the Estonian crew had made it to Cesme and we had dinner together. Here's a little tip – if you should ever end up going to Cesme, go to Ferdi Baba Seafood Restaurant! It had the best & freshest seafood. I especially loved the crispy squid and octopus in spicy white wine sauce. Yum! I get hungry just thinking about it!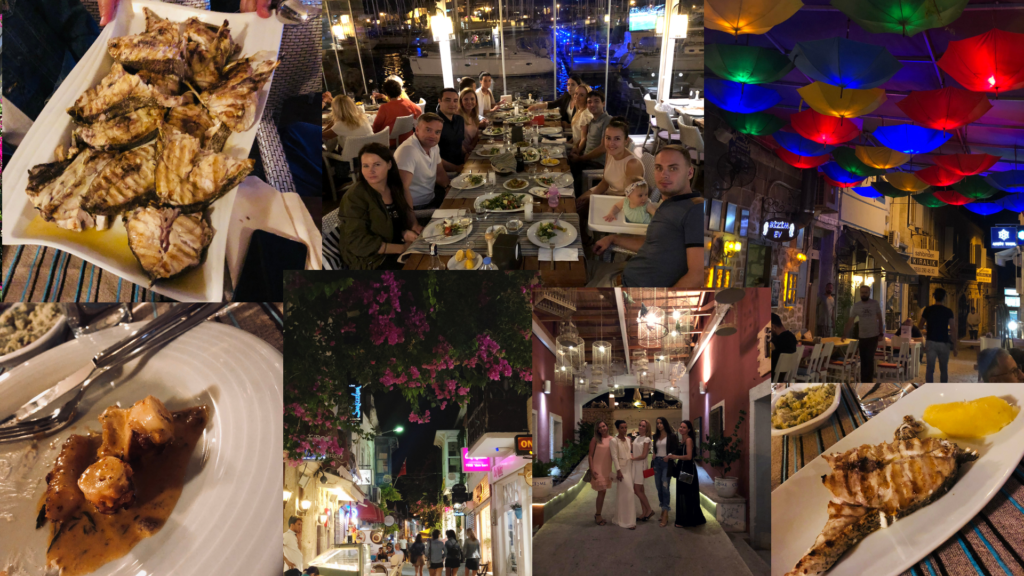 Alacati
After dinner we went to have cocktails in a another little village called Alacati. As we walked around during the evening hours I couldn't help myself to be mesmerized by the uniqueness of this place! Alacati is a traditional little town in Turkey that used to be a Greek village until 1914. With this fact in mind, you can clearly see a lot of Greek influence in architecture and what makes it even more special – the town was declared as a historical site in 2005 and the buildings are all protected.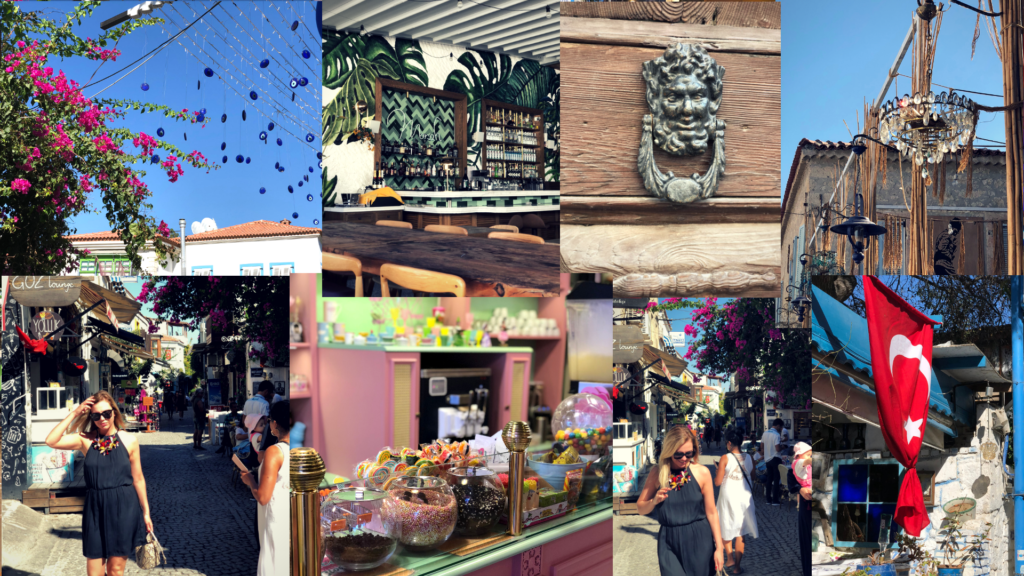 The next day we went to discover more of Alacati's charms. Since the summer season had officially ended, the streets were kinda empty and some shops were closed but I couldn't help but feel the history and magic in the warm Mediterranean breeze.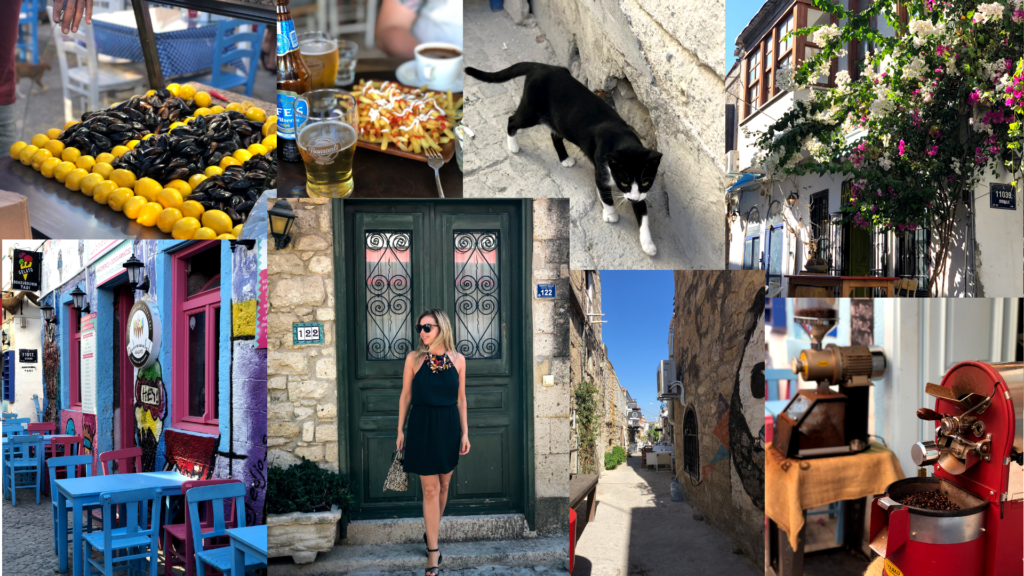 The last days
Since it was time to leave on Thursday, we really enjoyed the last day by the pool, as seen below.

The very last evening we did a little sightseeing to Cesme Castle. The castle was built in 1508 during the reign of the Ottoman sultan Bayezit II. These days it has a museum inside and is used as a festival center.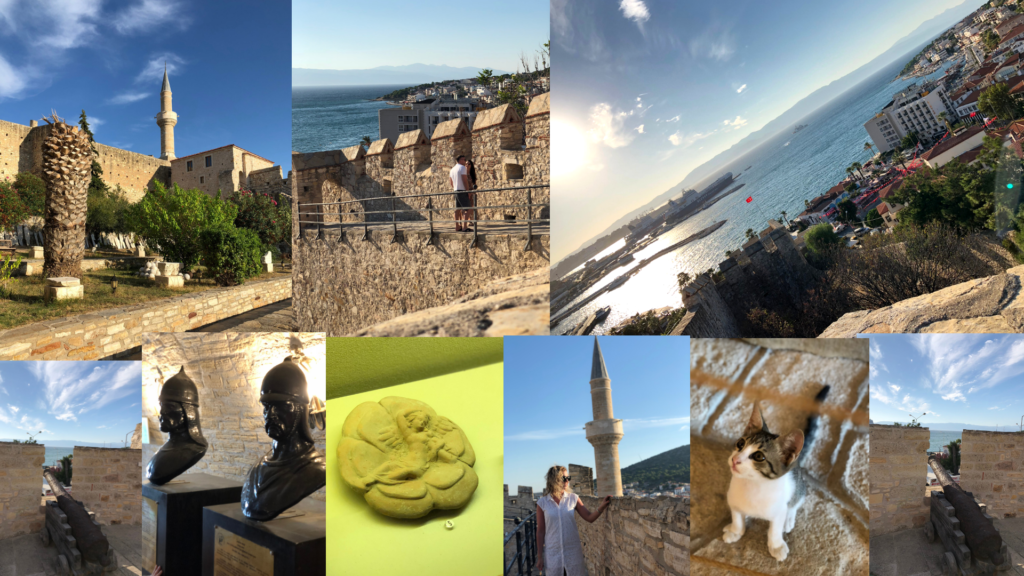 The historical sightseeing done, we went to have dinner at Ferdi Baba (again). It was such feast this time (again). We had all the things we loved from first night and a lot more. Food coma status achieved, it was time for a little walk and cocktails in Alacati. The last evening was everything you would want it to be.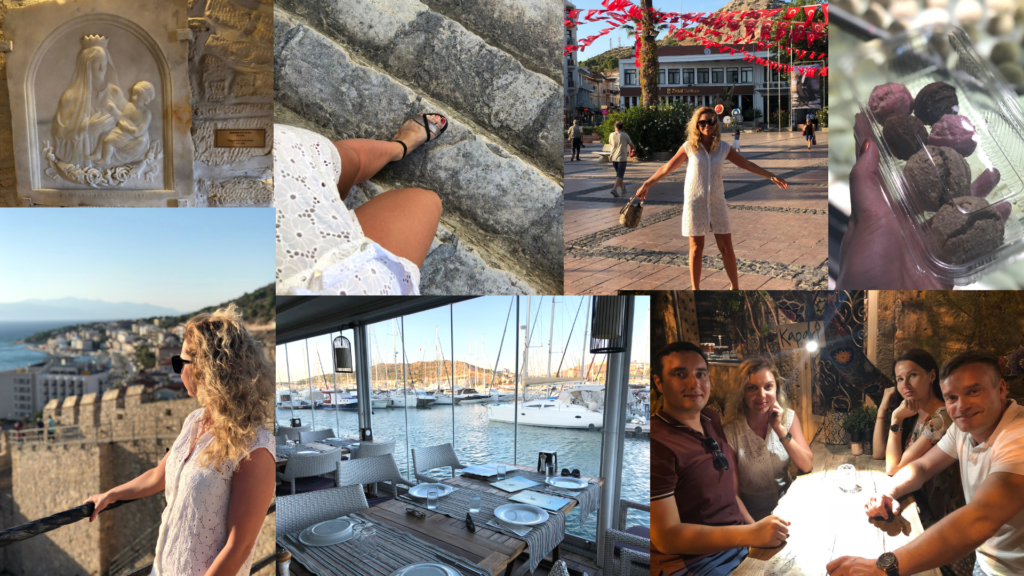 It was time to end this little trip and return home continue with everything that was put on a pause for a little.
If you like to travel and discover then Cesme is definitely a great little Mediterranean gem!
Thank you for reading!
Lots of love,
Kai