I Love You So Matcha White Chocolate Cookies!
Matcha and I have had a love story for about five years now. It has been a happy one. I first tried Matcha when it was not so conveniently found and it was mostly just like an expensive version of green tea. Since back then I was just starting with my new healthy lifestyle I read vigorously about all of the benefits and history of Matcha. I was smitten by all the health boosting benefits it promised and I knew I need to adapt Matcha into my life permanently.
I'm gonna list down just some of the many health benefits Matcha has:
Boosts metabolism and burns calories
Relaxes the body, calms the mind and boost memory
Lowers cholesterol and blood sugar levels
High in Antioxidants
And there is so many good reasons more why you should incorporate Matcha into your life.
But how does one consume Matcha?
Well at first I just drank it as a nice warm tea, Matcha even has it's own tea ritual . But as my relationship with Matcha grew I started to play with it – make smoothies, banana pancakes, cold cocktails.
A few weeks ago I was offered by Üks Väga Hea Tee to try Matcha that is specially made for cooking purposes and I thought I will try and make something I haven't tried yet.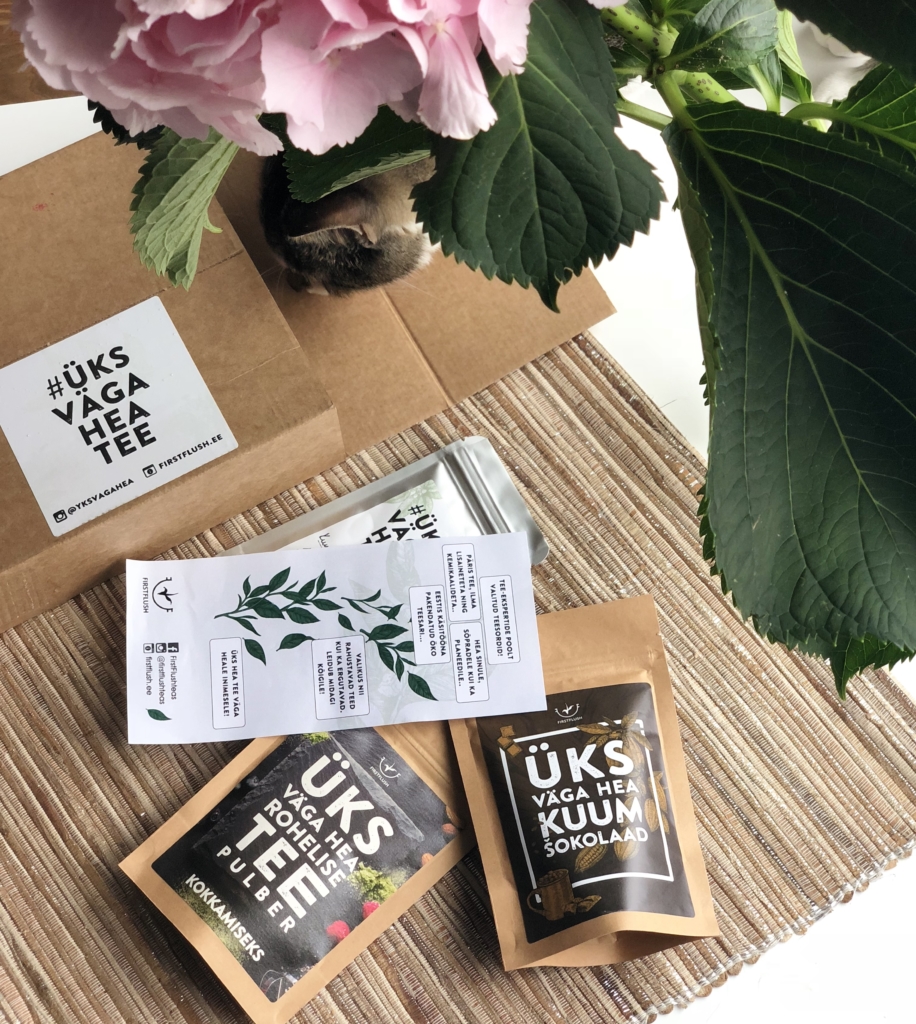 As the first cooking attempt with Culinary Matcha I made White Chocolate Matcha Cookies! They came out AMAZING! I do wish they would have come out more bright green colour, but since I used coconut palm sugar, which naturally is very brown, the green colour was not that dominant.
I'm going to share the recipe of my first attempt.
White Chocolate Matcha Cookies
You're gonna need:
115 g unsalted butter
130 g coconut palm sugar – you can switch it to white sugar, if you wish to have more bright green cookies
1 tsp natural vanilla paste
2 eggs
180 g plain flour
40 g almond flour
4 tsp culinary purpose Matcha powder by Üks Väga Hea Tee
1/2 tsp baking powder
1/2 tsp himalayan salt
120 g white chocolate, roughly chopped or white chocolate chips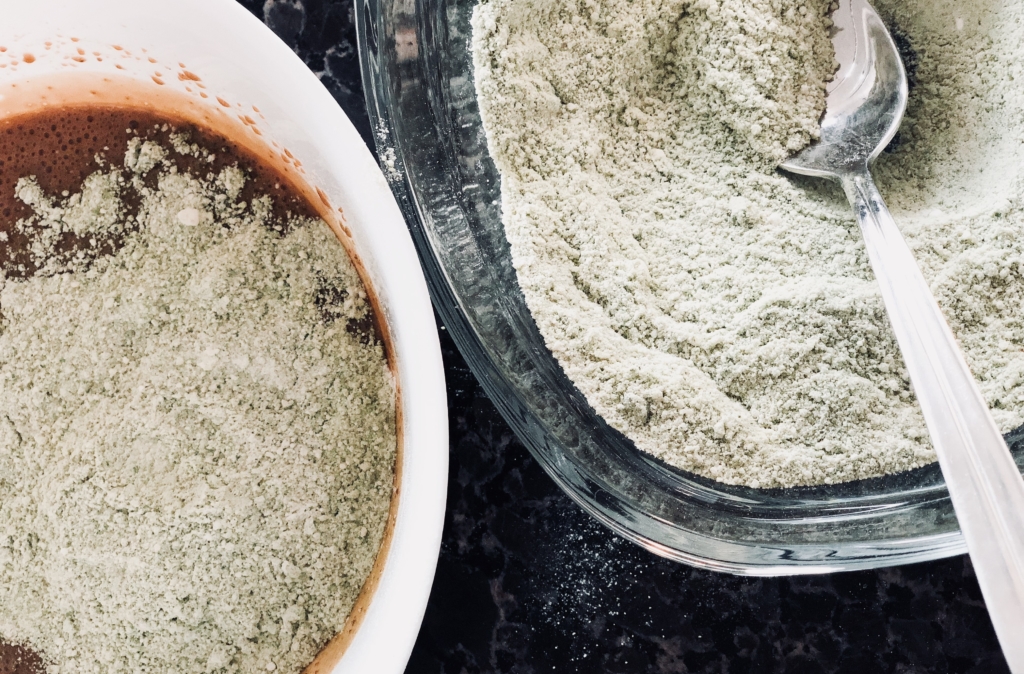 The making:
1. Preheat the oven 175 C.
2. Mix the flours, Matcha powder, baking powder and salt in one large bowl.
3. In a second large bowl. With an electrical mixer whisk together eggs, sugar and butter.
4. When the egg mixture is medium density, slowly add the flour mixture. Add white chocolate.
5. Make little dough balls and place them on the baking tray. Slightly flatten each ball with a spoon. Bake them in the middle rack of your oven for 12-15 minutes or until the edges are slightly golden-brownish.
6. Allow the cookies to cool.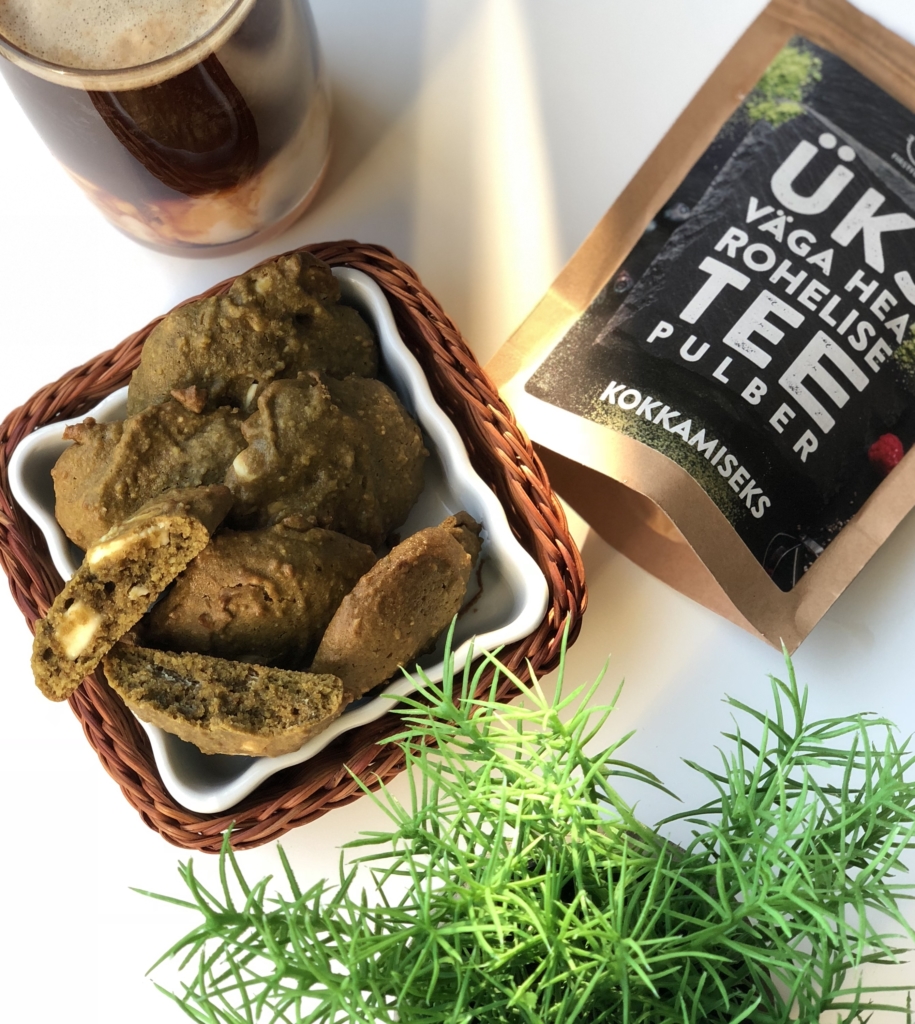 Enjoy them with a glass of almond milk and let me know how they came out!
Love you so Matcha,
Kai